The summer before my junior year at high school, I started working at a large department store. I typically worked day shift, gathering rumpled heaps of khakis, swimsuits, and sundresses off the fitting room floor and then straightening them to look "good as new" in neatly folded color-coordinated stacks or on hangers in ascending size order. When long summer days came to an end and school started up again, I stayed employed—transitioning to a work schedule that filled my weekends and holidays. Swimsuits went on clearance to make way for sweaters, and racks of sundresses were gradually replaced with festive frocks in satin brocade or sequins.
The store management really knew how to ramp up for the winter holiday season. Each night after closing, we had new stacks of printed markdowns for the next morning. We'd walk to each clothing rack, display unit, and fixture, and replace the old prices with the new ones. The next day, deep discounts would lure shoppers into the store. Convenience helped, too. The store sold everything—from apparel to kitchen mixers to bedspreads to fine jewelry. It was possible to get something for everyone on your gift list—all from one place and for a great price. Extended holiday hours made it even easier for customers to get their shopping done.
Then, corporate management decided to take holiday hours to the next level and mandate that the store remain open until 1 AM on Christmas day; it was an attempt to capture the ultra-last-minute shoppers who had no comparable options. I wasn't happy about spending Christmas Eve and the wee early hours of Christmas day at work. But I was scheduled, along with plenty of other colleagues. We dutifully showed up and all braced ourselves for a rush of shoppers that never came.
Aside from feeling disgruntled, I remember thinking that it was a waste for the company to pay so many people to staff a store that had no shoppers. Either the demand simply wasn't there or marketing didn't make the extended hours visible enough.
While the outcome was unexpected, the cost was clear. And 20 years later, it's even harder for retailers to solve the equation—shoppers today have more choices than ever.
The New Black (Friday)
Online shopping established itself as a convenient alternative to waking up early and battling traffic and mobs for drastic deals, forcing retailers to adjust. Cyber Monday emerged as employees capitalized on their workplace's high-speed internet to browse and buy. But now, most of us can shop—at any time—directly from our phones.
Changing technology has changed consumer behavior. Black Friday is no longer a predictable pattern; where and when consumers shop has become more fluid. The annual Deloitte holiday economic forecast projects total retail sales will increase by as much as 5.6% this year. With this kind of opportunity at hand, it's critical to run a contact center that:
Allows agents to service customer inquiries on digital and voice channels
Seamlessly scales to meet spikes in volume without negative impact
Aggregates data to accurately predict volume and generates a schedule to meet it
Provides clear and immediate performance and activity insights
Allows contract fluctuation to accommodate seasonal demand
The Genesys® PureCloud® Contact Center
The Genesys PureCloud solution lets customers contact you via the channel of their choice, giving them the option to email, chat, or request a callback if they don't want to sit on hold. The application has a modern cloud architecture that's built to scale up and down automatically to meet demand; it's resilient enough to handle over 1,000 contact centers—on even the busiest days of the year. We looked at our 2018 Black Friday performance and saw a surge across all channels; take a look below!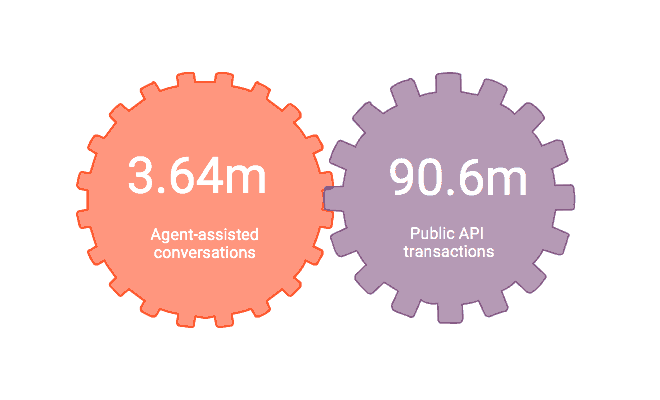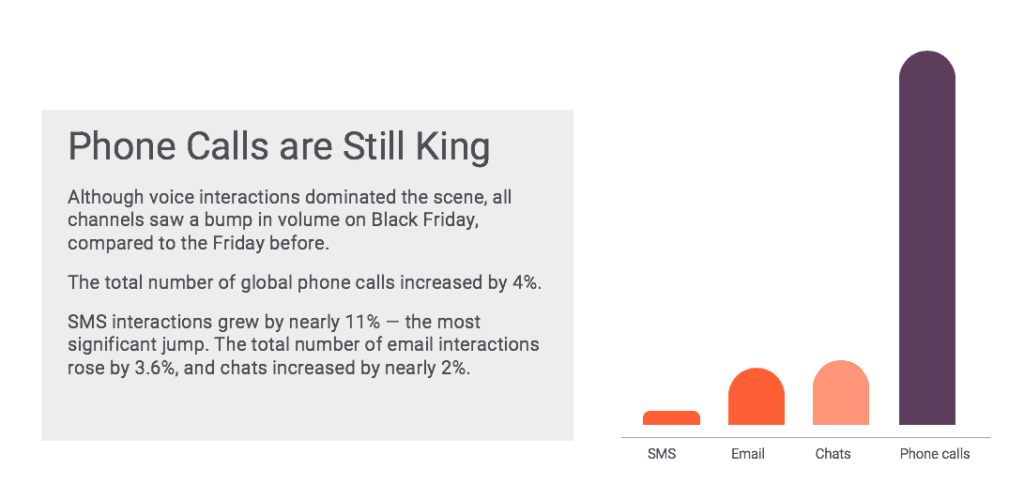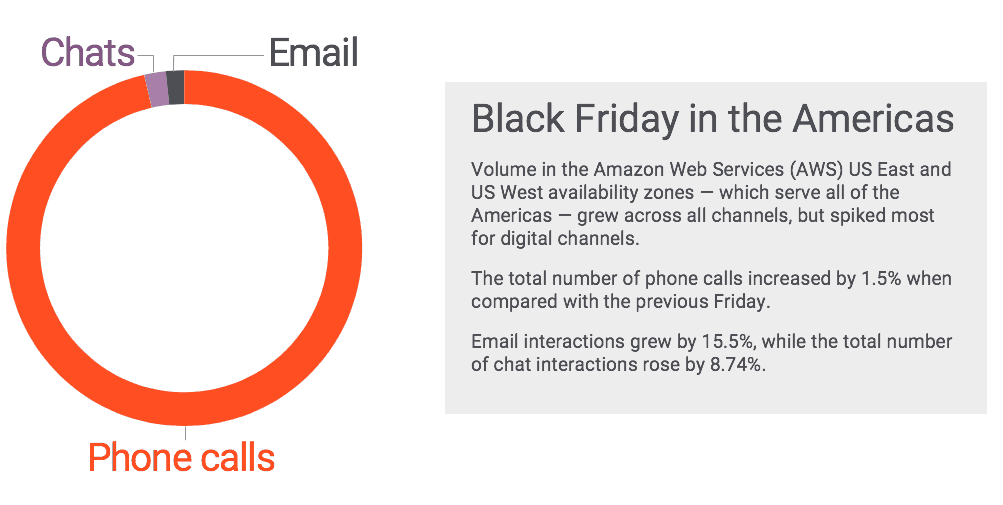 The ability to scale to up and down on a monthly basis can save you big bucks in license costs. Download the Forrester Research Total Economic Impact™ (TEI) study to learn more about the financial impact switching to the PureCloud platform can deliver.