We're excited to announce the winners of the 16th annual Genesys Customer Innovation Awards, which shine a spotlight on organizations that truly go above and beyond to deliver exceptional customer experience (CX). In a year marked by adversity, it's clear our customers and partners are working harder than ever to provide Experience as a Service to their customers. 
Despite the pandemic and other challenges, our Customer Innovation Awards winners excelled and made superior CX  their primary goal. Some customers reinvented themselves and pivoted under difficult circumstances. Others were on the frontlines caring for COVID-19 patients — stretching beyond measure. Many of our winners increased productivity, saved costs and improved the employee experience. But, most importantly, they all put their customers first by enhancing CX and delivering empathy to customers. 
This year, we received 33% more nominations than last year — and the most entries in the history of the awards. Nominations poured in from companies throughout 29 countries. Our judges, comprised of industry influencers, past customer winners and Genesys executives, were impressed with the quality of nominations and had the difficult decision of narrowing the field down to 27 finalists to eight winners. 
2021 Winner Highlights: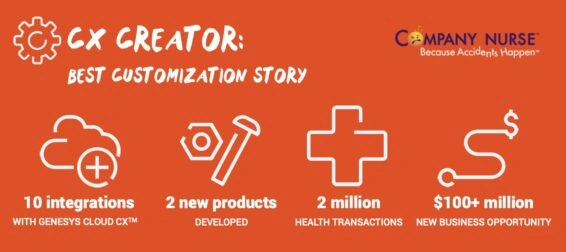 Company Nurse used the Genesys Cloud™ platform to develop Lintelio, an innovative COVID-19 digital screening and triage guidance solution to help organizations maintain healthy work environments. Lintelio has evolved into a new business venture that allows organizations to proactively manage the health and safety of their employees.
Whether its aiding Australians impacted by devastating wildfires, flooding or the COVID-19 pandemic, the Service NSW team handles each interaction with empathy and understanding. Genesys Cloud has helped redefine recruitment and streamline onboarding to rapidly hire and train new staff to support customers in crisis.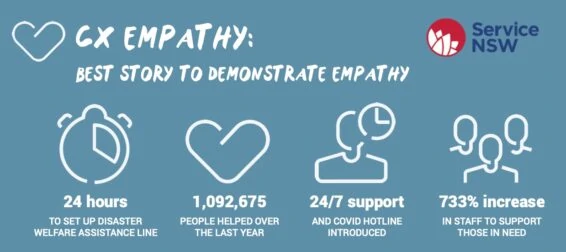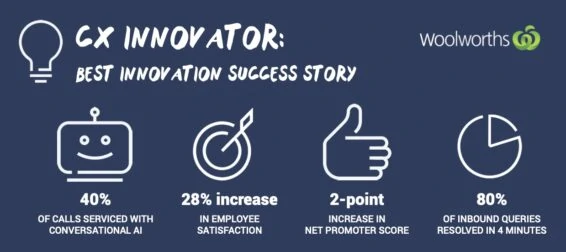 Woolworths agents use conversational AI to help thousands of customers answer simple queries every week including order tracking, FAQs, and refunds. Integrating robotic process automation (RPA) technologies with Genesys Cloud has also improved response time while relieving team members from dealing with repetitive, manual tasks.
When the pandemic struck, Rochester Regional Health was able to shift hundreds of support staff almost overnight to remote working as demand for telehealth skyrocketed. Genesys Cloud also helped establish several COVID-19 focused phone lines including an employee hotline for symptom self-reporting.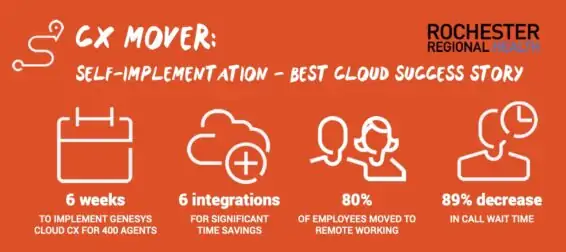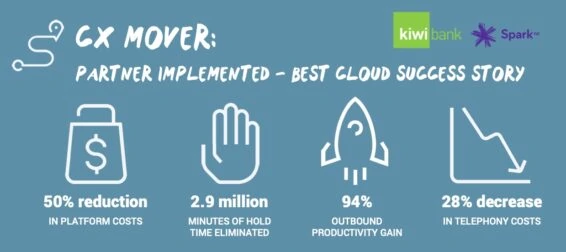 With the help of Genesys Professional Services, Xerox migrated nearly 3,600 agents across multiple time zones, business units and 14 languages in just nine months to the Genesys Cloud platform. In the process, seven legacy platforms were retired, unifying customer journeys.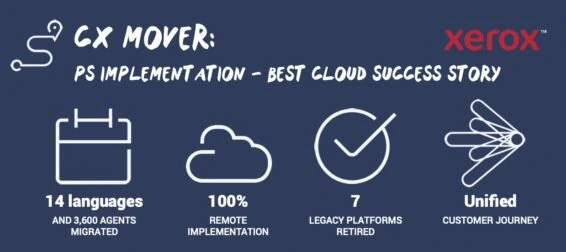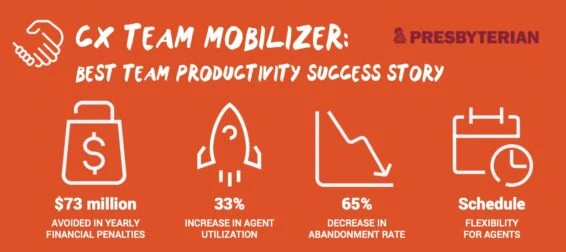 A long time user of Genesys Multicloud CX™ and Workforce Engagement Management, Presbyterian Healthcare Services has enhanced the experience of patients, members and the communities it serves.