In today's fast-paced world, contact centers managers have the difficult task of balancing operational efficiency while meeting customer expectations. One way to alleviate the burden of traditionally time-consuming and manual tasks of making sure the right agents are available at the right times to address customers' needs is to use automation and artificial intelligence (AI) technology to improve forecasting and scheduling operations.
In this article, we'll look at the benefits of using AI-powered forecasting and scheduling to improve contact center efficiency, boost employee engagement and enhance the end-to-end customer experience.
Benefits of Continuous Forecasting and Schedule Flexibility
To improve contact center efficiency and workforce productivity, companies are look to continuous forecasting and schedule flexibility. Here are some main benefits you can expect — and how using AI-powered forecasting tools can further amplify those benefits.
Meet customer demands: Continuous forecasting is a technique that studies historical data to predict future customer demand. Contact centers can use AI to obtain more accurate predictions than they would with traditional approaches. AI systems scan enormous data sets, discover patterns and trends, and make real-time scheduling adjustments to match customer demands.
This allows contact center managers to accurately predict customer demand so they can schedule enough agents to handle inquiries and ensure that customers don't have to wait too long on hold. This also increases employee productivity, as they're not spending too much time on a single customer interaction.
Improve agent productivity: Artificial intelligence improves flexibility for forecasting and scheduling, scheduling agents when they're most productive. Contact centers can monitor real-time data and then quickly adjust staffing levels to suit changing customer demands. And employees can respond to unanticipated variations in demand, such as an increase in interactions during peak hours or a drop in demand due to external circumstances. Scheduling agents according to their productivity improves contact center efficiency and reduces idle time.
Reduce costs: Automating specific tasks involved in forecasting and scheduling can reduce costs and improve overall performance. Accurate forecasting also allows companies to ensure clients aren't kept waiting for long periods of time when they reach out for assistance. This can help lower customer churn and increase loyalty, improving overall business outcomes.
Increase employee satisfaction: By automating forecasting and scheduling duties, contact center managers have more time to focus on other key responsibilities. They can focus on performing higher-level duties, such as establishing new strategies. Additionally, automating mundane tasks that contact center staff would traditionally have to tackle can boost agent morale, create a positive employee experience and improve contact center agent performance.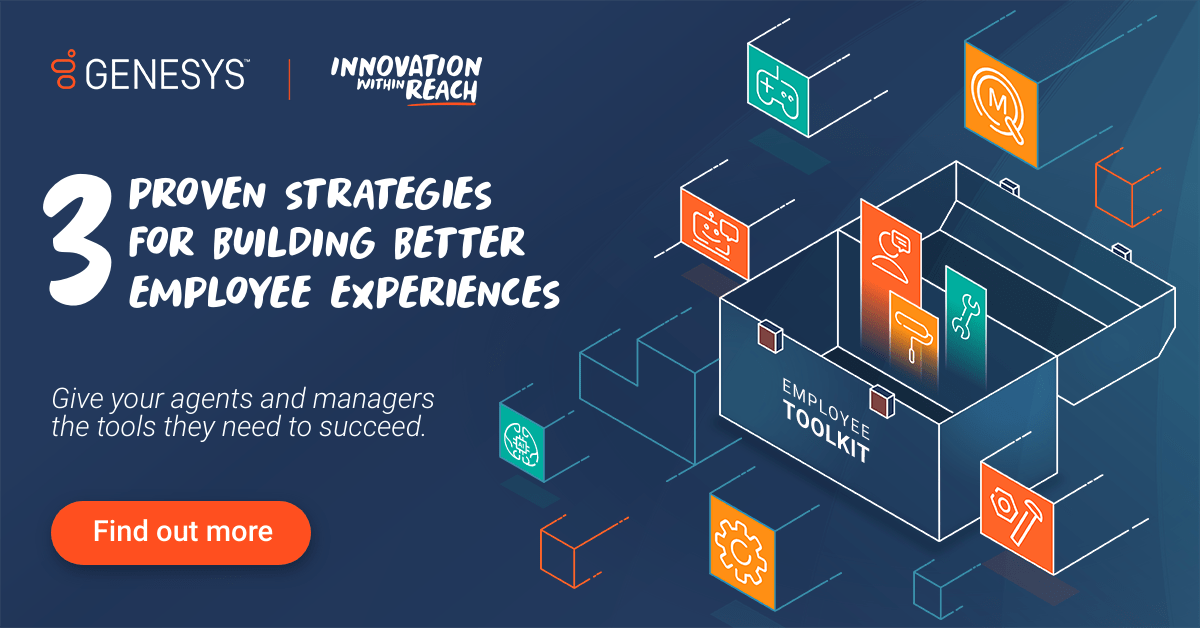 Building better employee experiences
Join this digital event to learn how to equip your team with tools that streamline workflows, support personalized growth and empower them to drive performance.
Best Practices for Leveraging AI-Powered Forecasting and Scheduling
To optimize efficiency, here are some best practices your contact center should follow when implementing AI-powered forecasting and scheduling.
Data analysis: Collect and analyze historical data to identify trends and patterns you can use to predict future demand. By analyzing this data, contact centers can create more accurate forecasts.
Multiple forecasting methods: Using various methods, such as time-series analysis, regression analysis and simulation modeling, can help create a more comprehensive and accurate forecast.
Stakeholder input: It's crucial to involve agents, supervisors and management in the forecasting and scheduling process. Gathering input from different stakeholders ensures the forecast is based on relevant data and assumptions.
Schedule monitoring: To maintain accurate forecasts, it's critical to continuously monitor and adjust contact center agent schedules. By adjusting schedules based on actual call volume, agent availability or unexpected events that impact staffing needs, contact centers can ensure forecasts remain accurate and relevant.
Communication and visibility: Effective communication is essential to ensure that all stakeholders are aware of the forecast and the reasoning behind it. Additionally, giving agents visibility into their schedules can help them plan their personal lives around their work schedules. This reduces the likelihood of scheduling conflicts and improves agent satisfaction.
Engaged Employees; Satisfied Customers
Improving employee engagement is a critical aspect of contact center management. Contact center agents deal with customer inquiries and complaints, which can be stressful and emotionally difficult.
It's vital to create a supportive work environment and employee experience strategy that supports the full employee journey – promoting growth, development and well-being. When equipped with emotional intelligence and given with the right tools, training and flexibility needed to maintain a work-life balance, employees can more easily de-stress. Being less stressed and better prepared enables them to communicate more effectively, empathize with others, overcome challenges, defuse conflicts at work, and improve their customer management skills. This leads to better customer satisfaction.
Harnessing the Strengths of Cloud-Native Workforce Engagement Management
In today's ever-changing business landscape, companies must remain agile and responsive to changes in the market, shifts in customer demands and ensuring they meet regulatory requirements. This requires building a workforce that's not only skilled and motivated, but also flexible and adaptable.
The Genesys Cloud CX™ platform provides a comprehensive set of workforce engagement management tools to help companies staff, schedule and plan smarter — while aligning with employees' needs and regulatory requirements.
Optimize response times: Genesys Workforce Engagement Management offers built-in AI-powered forecasting and scheduling that delivers true flexibility and accuracy. It allows companies to respond efficiently to unexpected changes and handle everyday variability with ease — without compromising customer experience or employee morale. By providing transparency when monitoring systems, companies can ensure schedule adherence and resolve escalations quickly and effectively.
Gain insights from data: Because Genesys Workforce Engagement Management encompasses an integrated AI-powered process for automated workflows, companies can visualize and analyze interaction data to gain insights into events and surface opportunities for improvement. This empowers supervisors, quality managers, business analysts, risk managers and employees to make decisions based on important data while protecting customers and businesses and meeting global compliance requirements. By managing overwhelming amounts of information across multiple sources, companies can ensure adherence and avoid "red tape" limitations that could result in legal and technical challenges.
Improve employee retention: Employee retention is a significant challenge for many contact centers, especially in the face of increasing customer expectations. Genesys Workforce Engagement Management gives companies a complete set of tools, including employee engagement capabilities for learning and training, performance management, gamification, coaching, voice of the employee, and recognition, to manage the employee development journey — all within a single cloud platform. These tools allow for two-way communications with employees to help them manage and improve performance. In addition, managers can schedule coaching sessions to provide targeted training based on specific interactions or ad hoc needs.
Build Better Employee Experiences While Meeting Customer Expectations
With cloud-native Workforce Engagement Management built on Genesys Cloud CX, you'll get best-in-class employee resource management capabilities to ensure you remain agile and responsive in today's fast-paced business environment. The platform's innovative approach to forecasting and scheduling, integrated AI-powered workflows, and comprehensive employee engagement capabilities enable you to manage your workforce effectively and improve employee productivity — all while aligning with regulatory requirements. And you'll keep employees motivated and engaged.
To learn more about how to equip your contact center managers and agents with the tools they need to meet new trends and increasingly high customer expectations, watch the webinar "Three proven strategies for building better employee experiences." And read this guide to learn how more about modern workforce engagement tools can help you capture data on employee strengths and weaknesses, identify training needs with KPI dashboards, reduce turnover.