We've made it halfway through the year, with the Genesys CloudTM platform delivering more than130 features. July was an exciting month, releasing capabilities across artificial intelligence (AI), workforce engagement management (WEM), and platform and integrations.
Artificial Intelligence
As customers use more AI, it's critical they have the tools to operationalize their investment to ensure the technology is easy to use — and powerful.
Intent Miner
Many enterprises are adding more voicebots and chatbots to augment the customer experience. Historically, identifying bot opportunities and building the right bot has been a time-consuming process. With the new Intent Miner,  bot building can be done in just a few hours.
Intent Miner analyzes your chat and call transcripts to determine customer intents, complete with real-world utterances. This allows administrators and contact center managers can refine and customize — and then import into a new bot. Intent Miner also returns volume analytics that enable administrators and contact center managers to leverage data and enhance the customer experience.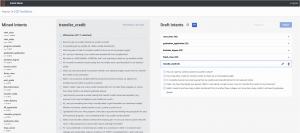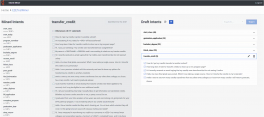 Workforce Engagement Management
Workforce Engagement Management capabilities on Genesys Cloud continue to expand, making it easier to manage the employee experience.
Enhanced Agent Workforce Management Schedule Views in Genesys Tempo
The Genesys Tempo mobile application now provides enhanced daily, weekly and monthly schedule views that allow agents to quickly check their schedules anywhere, at any time.


Customized Gamification Leaderboard Scope and Reporting Intervals
Many customers have added agent performance and gamification views over the past quarter. Now performance management administrators can configure the reporting intervals to customize trend views and the leaderboard rank limit for agent views. This enhancement provides improved insights into agent performance and targeted objectives.
 Improved Interaction Details and Transcript UI
Ease of use is critical for adoption and helping customers maximize the value of Genesys. New enhancements to the Interactions details screen display offer information on the language model used, identified business intent and topics, and further details on sentiment.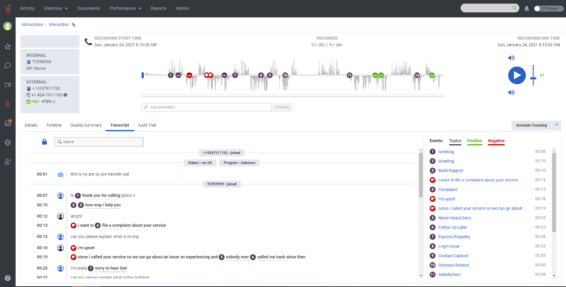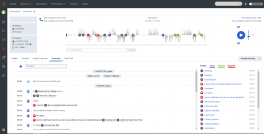 Subscribe to Transcripts Through Notifications API
This feature enables close to real-time transcription so public data consumption can be transcribed and consumed within the agent interface. Developers can use the Notifications API to subscribe to transcripts for specified interactions, defined by the Genesys Cloud conversation ID. The feature enables use cases that require access to the transcript during the interaction.
Platform and Integrations
Genesys made several platform and integration enhancements further extending the capabilities and value of Genesys Cloud.
Open Messaging
Genesys Open Messaging API gives developers an easy way to integrate with third-party systems and external messaging services. Open Messaging provides a flexible API with webhooks. It leverages asynchronous ACD capabilities to route inbound messages to the right queues and agents. This means you can extend your customer experience and Genesys management to non-Genesys-native messaging services.
Developer Guides
Genesys Cloud is an API-first platform. To maximize the capabilities provided through the APIs, Genesys has added new Developer Guides. These provide context beyond the tutorials and show developers how to connect different functionalities within Genesys Cloud when delivering solutions for customers.
Video Chat Enhancements
Genesys Cloud 1-to-1 video chat and group video chat now include a new video toolbar and video conferences for up to 12 participants. In addition, video chat now intelligently adjusts video quality based on bandwidth and provides higher quality. With these enhancements Genesys Cloud can support even more internal video collaboration needs.
Audit Log Viewer Enhancements
You can easily access Genesys Cloud audit log viewer in the footer of each Genesys Cloud Admin page. But sometimes, you want more screen real estate. A full-page view of the audit log viewer is now available under Troubleshooting in the Genesys Cloud Admin user interface, making it easy to search and filter more information at once.
Zoom Meetings
The Zoom Meetings integration is available from Genesys AppFoundry®. Use the Zoom Meetings integration to create Zoom Meetings and view meeting schedules directly within Genesys Cloud.
Salesforce Omni-Channel Chat Routing
With our enhanced integration, Genesys customers can route Salesforce Omni-Channel chats using Genesys Cloud ACD routing. This integration makes it easy to orchestrate the entire experience, including Salesforce native chats, directly from Genesys Cloud. This simplifies administration and helps deliver consistency for your customers.
For a full list of new features, visit the Release Notes in the Genesys Cloud Resource Center. If you have a question about any features, ask the online Genesys Cloud community or reach out to your Genesys representative.