Each March, we recognize Women's History Month, an entire month dedicated to celebrating the pioneers — the groundbreaking women throughout history who've paved the way and broke the glass ceilings for the next generation of women. This year, Women's History Month felt especially poignant, reflective and reinvigorating because of the work that continues as women (and other underrepresented people) continue to lose their rights and freedoms.
As a woman who has worked in male-dominated industries for most of my career, I understand on a very personal level the importance and need to continue this work. Like many other women, I've been one of few women, if not the only woman, in a meeting of men. I have been the only woman on a team with all men. I have had #MeToo moments early in my career as a young professional. I have known the discomfort of not being able to speak up — the frustration of having an idea shot down only to be repeated and praised after a man suggests the same thing. This is why we continue the work; the reason we talk about our experiences, learn from each other and raise each other up. This is our shared story.
In celebration of Women's History Month, over 850 Genesys employees came together in person and on video for "Better Together: Women's History Month – Why Equal Opportunities Are No Longer Enough." Hosted by Genesys Women in Technology (GWIT) and Genesys Women of Color (GWoC), in collaboration with the Diversity, Equity and Inclusion (DE&I) office, the event offered women at Genesys the opportunity to submit questions for the panelists to share their thoughts, experiences and priorities on equity.
Moderator Janice Rodgers, Vice President of IT Strategic Program Execution was joined by panelists Eva Majercsik, Chief People Officer; Bridgette McAdoo, Chief Sustainability Officer; and Barbara Holzapfel, Chief Marketing Officer. Here are some key takeaways.
The session started with moderator discussing the difference between equality and equity, noting that equality assumes that everyone has the same starting line, while equity meets individual needs to reach an equal outcome.
Eva shared details about the ongoing work Genesys does to ensure we're inclusive and welcoming to women and underrepresented minorities in our hiring and pay practices.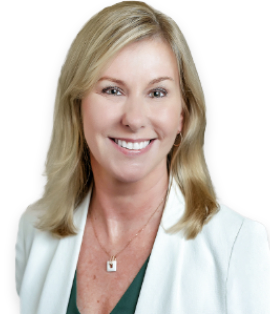 We reviewed all of our job postings to make sure our language was inclusive; and we continue to review it because things continue to change. This is a topic that is evolving.
— Eva Majercsik, Chief People Officer at Genesys
When asked "What advice do you have for women who wish to address a lack of equity with leadership without fear of retaliation?", Bridgette shared the four Cs: Courage, Curiosity, Communication and Champion. And she noted this is the same advice she'd give to men.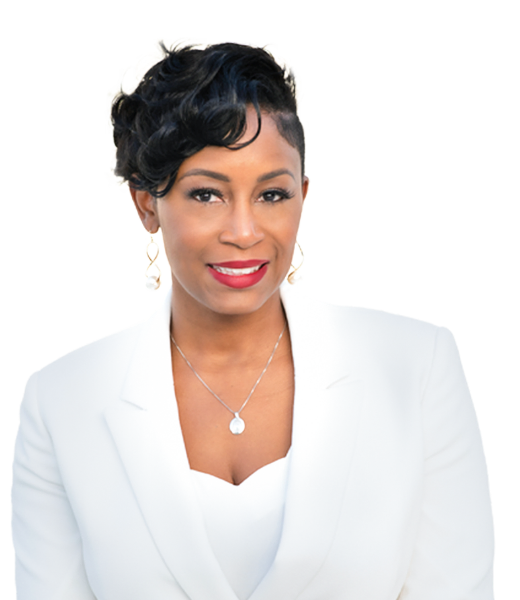 You want to make sure that you are having courageous conversations. Then you want to be curious. Ask questions. Do some research first. Make sure you're communicating so you can have a very back-and forth-conversation — and you can understand and actually hear and listen to what is being said. The last C is just to be a champion. Find the opportunity to stand up for women who might not have a voice and those who might be fearful of using their voice, because the reality is, some of us have suffered consequences from using our voices.
— Bridgette McAdoo, Chief Sustainability Officer at Genesys
When discussing ways to use privilege to help others, Barbara shared a call to action.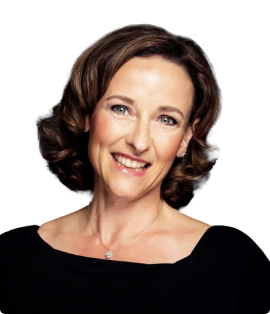 "It's getting involved. It's seeing opportunities and having the conversations. Everyone can make a difference. Everyone can help. Diversity is a fact. Inclusion is an act. And I think everybody needs to lean in — and everybody needs to act to help move us forward!"
— Barbara Holzapfel, Chief Marketing Officer at Genesys
Continuing with a Culture of Inclusion and Allyship
There were so many relatable stories shared; and I personally walked away from the discussion feeling empowered. I'm proud to work for an organization with these amazing people at the helm — and where there's a strong culture of inclusion and allyship.
But we can't slow down if we want change to happen. As Bridgette pointed out, "People assume that momentum means progress. We have to stay committed. And that's where I see that inequities start to take place and start to root… when we're not using that momentum to be actual change agents."
This work, this conversation, needs to continue year-round, not just for one month a year. We can ride the momentum of Women's History Month to become change agents. Listen to conversations happening around you. Hold others accountable for their words and actions. Credit women's contributions. Invite women to the table. Encourage their growth and development. Don't "mommy-track" women coming back from maternity leave (I promise, it's not a vacation – it was the hardest eight-weeks of my life!).
If you're in a partnership, read the book "Fair Play," by Eve Rodsky, and do your part to reduce the mental load of your partner. Use inclusive, neutral language. Be an ally and join your organization's women's group and listen. Be part of the solution.
Learn more about how Genesys is making change happen.