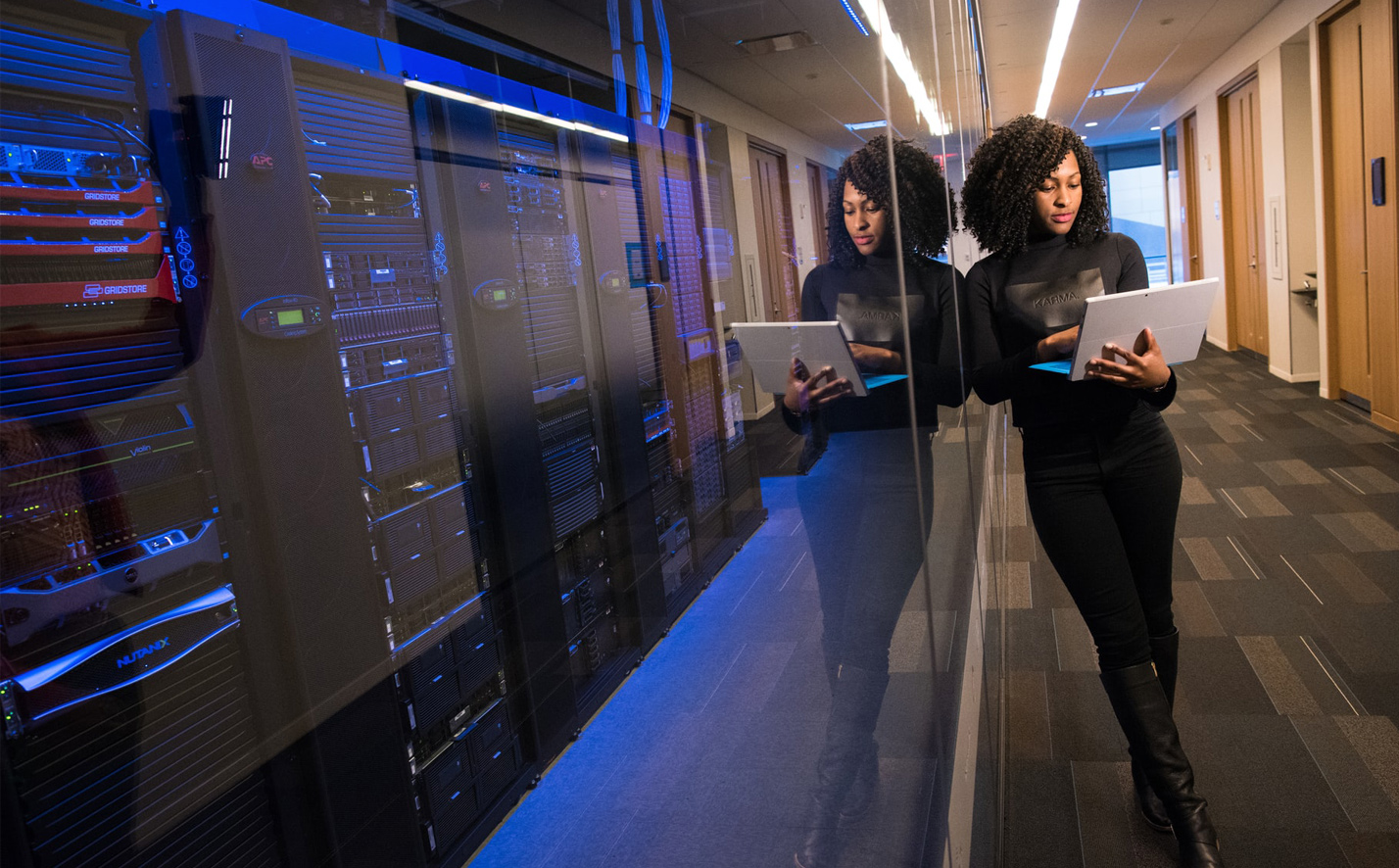 Consumers live in a throwaway society. It's built on the excessive production of short-lived, disposable products. Most companies design the next generation of their products with only slight changes, pressuring consumers to discard the old versions. Think about it: We throw away the old and buy everything new — from shoes and clothes to electronics. This even extends to kitchen appliances and cars.
A few major companies like Patagonia and Tesla are the exceptions. Patagonia will update your favorite, well-worn hoodie with new buttons so you don't discard it. And Tesla regularly performs software updates on purchased cars to release new functionality. For example, it has introduced new features like automated parking assistance, self-driving assistance, and more efficient batteries and cooling systems — all through incremental upgrades. This extends the use and excitement of the original metal boxes their consumers purchased. And that has built incredible brand loyalty.
Extend the power of your on-premises contact center
A hybrid cloud enables an on-premises contact center to combine with — or extend to — one or multiple public clouds. You can use various Infrastructure as a Service (IaaS) providers — Amazon Web Services (AWS), Microsoft Azure, OpenShift Online and Google Cloud Platform (GCP). And you can access specific technologies from these vendors, including AWS Direct Connect, Azure Express Route or Google Dedicated Interconnect.
The customer experience industry is facing similar pressures to discard trusty on-premises contact center solutions and cut and run to the cloud. But a hybrid cloud option lets you preserve your on-premises investments.
A hybrid cloud enables an on-premises contact center to combine with one or multiple public clouds.
These solutions let you manage on-premises contact center infrastructures and related extensions to any IaaS vendor as a single policy-based environment. A properly architected hybrid cloud lets an on-premises contact center bridge the gap between private and public clouds while containing costs. And it won't degrade performance.
Here are five benefits a hybrid cloud approach brings to the contact center.
1. On-demand cloud bursting
Businesses used to buy on-premises hardware, servers and network components to handle peak capacity that ramped up a few times a year. They might have a high volume of calls during tax season or extreme digital traffic during Cyber Monday. The rest of the year, these expensive components weren't used. And systems were underutilized.
The actual cost of expanding on-premises components far exceeds the value they provide. When demand for capacity spikes, a well-designed hybrid cloud detects it automatically. It then scales up resources in the public cloud. Load balancers direct traffic between on-premises and public clouds. They scale down resources when demand drops. Best of all, you only pay for what you consume on your IaaS provider.
2. Access to cloud-delivered innovations
Contact center innovations based on artificial intelligence (AI) and machine learning are best suited for cloud deployments. After all, only cloud offers the on-demand, dynamic computing power many applications need for handling sensitive data or crunching numbers.
A hybrid cloud contact center can consume the new AI and machine learning innovations that cloud delivers. These include Genesys Predictive Engagement, Genesys Predictive Routing and AI-based workforce engagement management solutions. And you can keep an on-premises deployment for traditional channels and applications.
3. Applications are available anytime, anywhere
Offloading frequently accessed web pages, mobile applications and other front-end contact center apps to public cloud edge locations improves availability. The apps are located closer to the users or devices that will access them. Static assets, like agent and customer log-in pages, process only small volumes of data. So, deploying them to stateless edge locations lets users access them quickly — and it improves application performance.
Offloading frequently accessed apps to public cloud edge locations improves availability. The closer an application is placed to its target audience, the better the user experience.
Because of their wide global deployments, public cloud services like Azure CDN, Amazon CloudFront and Google Cloud easily accomplish this task. The closer an application is placed to its target audience, the better the user experience. It's also an efficient way to support global customers and employees, especially in today's remote work environments.
4. Added layers of security
Separating and isolating front-end applications adds another level of security to back-end applications. Typically, back-end apps focus on sensitive assets, such as intellectual property and customer data. And they have complex dependencies.
Partitioning front-end applications from the back end allows only minimal and authenticated traffic to pass to back-end applications. This provides a greater level of security. It also makes it easier to meet compliance with regulatory or jurisdictional restrictions. Sensitive data can remain on-premises, in a private IT infrastructure.
5. Unlimited cloud storage
Managing manage storage redundancy and resiliency of on-premises applications is a big job. It requires backups as well as data archival off site and at disaster recovery (DR) locations. Maintaining these secondary and tertiary locations is costly and time consuming.
Services such as AWS Storage Gateway, Google Cloud DataFlow or StorSimple from Azure solve this problem. These services integrate on-premises IT environments with cloud storage. They automate data management and DR while providing up to 11 nines (99.999999999%) of durable storage. That means you might lose a contact center audio or video file once every 10 million years. A premise-based redundant storage solution can't match that.
Expand what's possible with on-premises and cloud
A well-designed hybrid cloud architecture enables contact centers to get the best of both worlds — the benefits of on-premises deployment with public cloud services. You can move applications and data seamlessly between these two environments. And that gives you even greater flexibility and deployment options. Hybrid cloud lets you control infrastructure and cloud costs. And it limits exposure of sensitive assets.
Several Genesys Multicloud CXTM customers are already consuming our cloud delivered AI-based innovations, such as Predictive Engagement, with their on-premises solutions.
Learn more about the power of Genesys Multicloud CX.