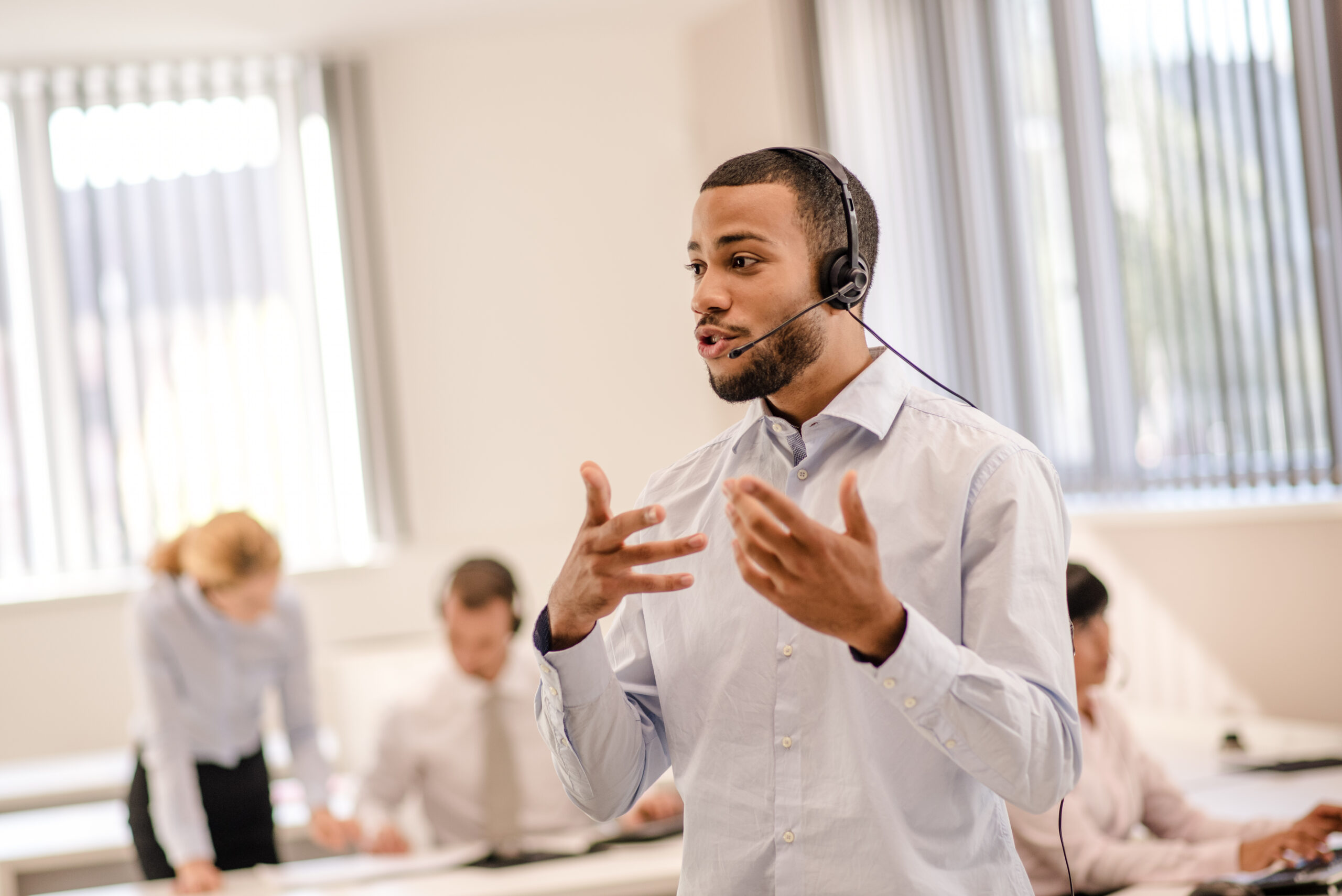 Working remotely shouldn't mean working in isolation
Goldilocks has become much more than just a 19th century British fairy tale. Its concept of "just the right amount" has been applied to a wide range of disciplines, including science, engineering and economics. The Goldilocks concept also explains what government agencies experience when they try to balance engagement of customer service representatives with the realities of operational constraints. Achieving that "just right" balance requires a new way of looking at resources and how to make better use of them.  
Keep modern employees in sync with modern citizens

 
Making antiquated systems work doesn't mean they work well or work well together. Everything has changed — agents, citizen expectations and work environments. To be in sync requires more than traditional workforce management (WFM). Flexible systems for workforce engagement go beyond scheduling and time management. They give you the insight to adjust to new demands and readiness for unplanned changes.  
There will always be seasonal factors and natural disasters. Responding to those effectively means knowing where the gaps are in your plans, such as making sure that people have the appropriate time off. Think of all the recent pandemic-related extensions provided by the federal government. Agencies need agility to respond and stay in sync with the needs of constituents.  
It's possible to have both productivity and flexibility with deeper insight into performance and forecasting. This level of efficiency enables you to choose the best times for things like team meetings, training and team-building holiday events — without sacrificing the quality of service you deliver to your constituents. 
Gain a bigger picture of workforce engagement

 

 
Government agencies lag the private sector in implementing modern workforce engagement tools. With traditional weekday schedules or compliance with union contracts, agencies focused on optimizing productivity and managing costs.  
But like your constituents, employees have new expectations that are like those in the private sector. In fact, it's even more important for government agencies — because of the constraints — to look at the big picture of workforce engagement so that you can make the best use of limited resources. 
For example, even with set schedules, adherence to them gives you a more accurate view of resource utilization. And automating this process prevents you from underworking staff or overworking them and risk violating contracts. It also relieves planners and managers of having to continually update those plans manually.  
Find the Goldilocks moments
Manual processes often get in the way of finding the right Goldilocks balance because they typically rely on data from disparate systems. Data is all over the place. And it's getting harder to manage diverse resources without more timely, accurate data. Because of this, forecasts are inaccurate.   
Think of how your workplace and workforce has changed. There's the knowledge that leaves with retirees who often acted as mentors, and a new generation of agents who might never work in a physical call center. They've gained a certain amount of autonomy and many of them will continue to do so. This includes temporary workers. Let's say their tasks are limited to handling seasonal overload. But within these time-limited roles, you still need to manage and support them like regular employees.  
If you don't know where they are or how they're spending their time, it's difficult to tell if they're working on the right tasks or how long those tasks take them to complete. The complexity adds up as you try to forecast around these variables. 
Get creative with workforce engagement
Like the citizens you serve, customer service representatives want a more satisfying work experience or they'll go elsewhere. This is especially true in a good job market.  
With modern workforce engagement, you can offer more flexible and diverse schedule options — within your constraints — to recruit talent. For example, recruits might prefer four, 10-hour days per week for a shorter work week; part-time hours; or job sharing. Consider a temporary change in schedules and then measure productivity. Trying something new can also boost employee morale.   
Some agencies rehired retirees to assist with the overload of work the pandemic caused. Often, these retirees had moved out of the area. But with flexible technology and a platform that enabled visibility and hiring across counties and even states, onboarding was fast.   
Another trend in maximizing operational flexibility is borrowing and lending resources from other agencies, including those with in-demand language skills. Building reciprocal relationships increases efficiency and builds morale by giving employees exposure to more career paths. And with peaks and valleys in demand for resources, you could save on costs for gig workers.  
Training is part of this move toward more creative approaches with the elimination of in-house classes. With speech and text analytics and KPI dashboards, managers can identify appropriate training and assign online sessions or learning content. Automating the quality management process means you can zero-in on what matters most.
Conclusion
If you think you don't need modern workforce engagement tools, think again. Citizens expect a different experience, and so do the employees who interact with them. Look for the obvious needs and address them with technology that enables you to adapt. By automating as much as possible, you'll have more control and more options.  
Government agencies have proven they can change. They did it when thousands of agents quickly moved to remote work environments. But now's the time to prepare for the next unknown. If Goldilocks could find exactly the right mix of what she wanted, so can you.