This fall we proudly released a new feature called Client Applications, which enables our customers to embed web-based applications inside PureCloud. This is our first feature within PureCloud that allows customers to directly customize the user interface.
Client Applications started as a PureCloud Hackathon project by Justin Ray, one of our Raleigh, N.C.-based software developers. A hackathon is a three-day event that gives developers free rein to innovate, code, create and show off their work. In this case, the result was Client Applications.
The Client Applications feature enables web applications to run as a full page in PureCloud or as a widget in the sidebar. Using this feature, customers can embed a Wikipedia article or PowerBI dashboard inside PureCloud in less than a minute. Pretty cool, huh? We certainly think so. Here's why.
Customer-Driven Innovation
PureCloud is an open platform, which means we are very encouraging of customers, application developers and technology companies to build on top of our solution. As a Product Manager, I monitor the PureCloud Community Forum for customer feedback and suggestions for product ideas and enhancements. During one of my visits to the Community forum this past spring, I came across a couple of customers who had developed their own web applications leveraging our platform APIs with the hopes of integrating them more seamlessly inside PureCloud.
Elkjøp – Custom PureCloud Dashboards
Elkjøp is a large consumer electronics company in the Nordic region that runs PureCloud for their contact centers.  Leveraging the PureCloud public API, they build their own real-time dashboards to provide real-time insights into sales performance KPIs by operating country (e.g., Sweden, Norway, Finland and Denmark), as well as telephony infrastructure monitoring.
The sales dashboards that Elkjøp created contain useful insights, such as state of agent customer interactions: direct sales, after sales or delivery support calls. In a matter of minutes, they were able to embed their sales performance dashboards into the widget panel in PureCloud.
Now, agents and supervisors can receive immediate curated information about the performance of the business – without ever leaving PureCloud.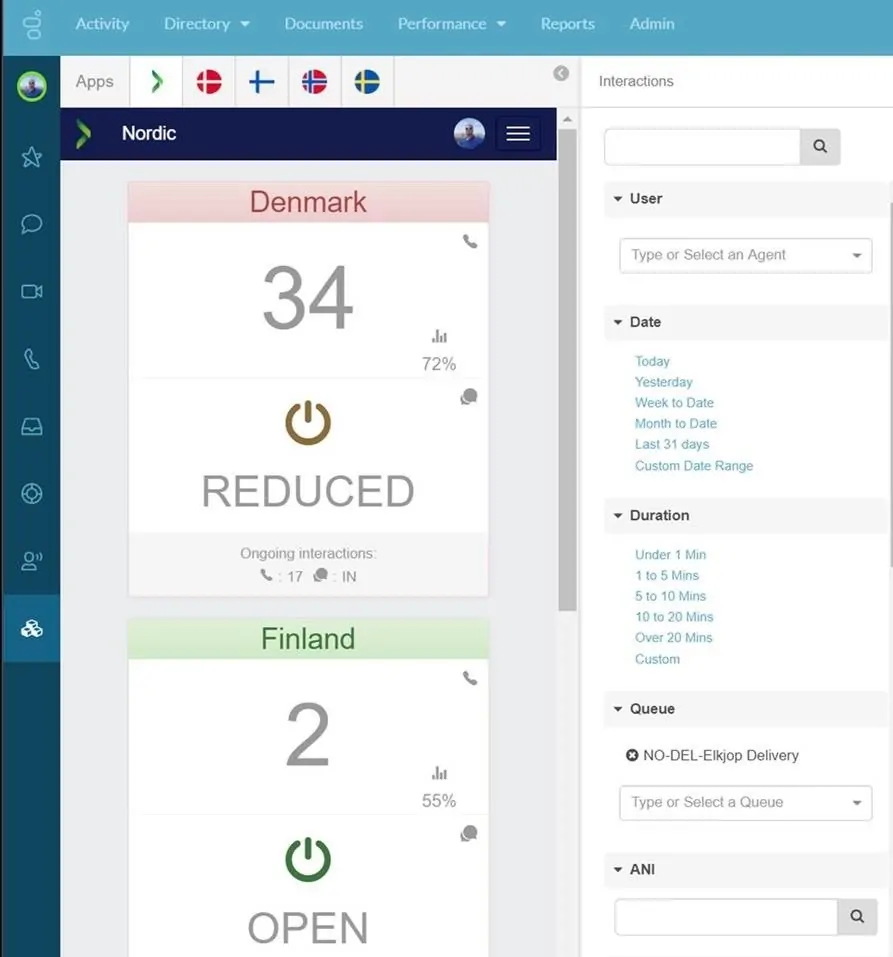 DealerDirect – Inventory Management Integration
DealerDirect, a European-based online purchasing platform for used motor vehicles, leverages PureCloud for their contact center agents. A large portion of agent time at DealerDirect is spent working in their back-end inventory management system. Using the PureCloud public API, they have been able to correlate customer record information with PureCloud queues and outbound automatic number identification (ANI). With the release of Client Applications, DealerDirect can fully embed their inventory management system inside PureCloud, giving their agents a streamlined computer telephony integration (CTI) experience.
Agents now can perform the majority of their work functions from a single user interface with click-to-dial capability from the inventory management system embedded within PureCloud. Queue assignment and outbound ANI are also completely automated.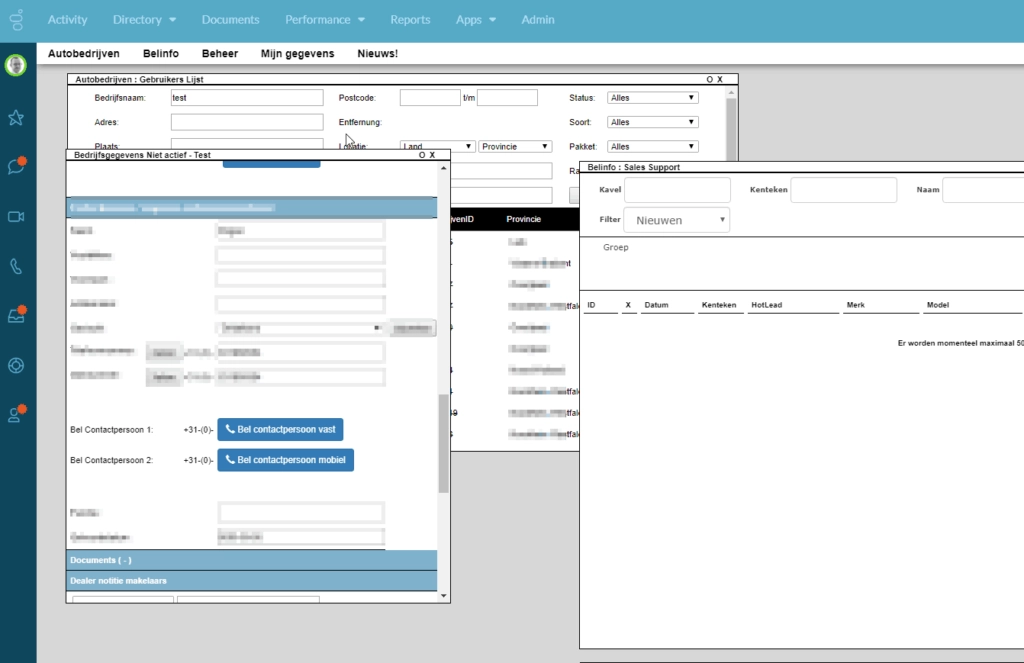 Roadmap for Integrations
Client Applications is an excellent feature that enables customers to customize the PureCloud interface for a host of capabilities. Client Applications is the baseline feature for a new wave of platform-level integrations currently in development. The goal of these premium-level integrations will be a streamlined single-sign-on experience that uses third-party platforms inside PureCloud. Stay tuned!
To learn more about Client Applications within PureCloud, see our Customer Client Applications.