A moment can be defined as a brief period of time that carries significance. Moments bring people together to share interests, find common value and work together. And the motto at Xperience19 earlier this month in Denver was, "Make Every Moment Count."
Xperience19 brought together Genesys customers, employees and partners from across the globe for our biggest customer experience event of the year. They took part in a fantastic event — filled with many memorable moments connected. From experiential breakout sessions where attendees literally flew through migration strategies to forward-thinking keynote presentations from expert speakers, there was something for everyone.
Platon, the world-renowned, award-winning photographer, kicked off the event with a series of heartwarming stories about the many incredible moments he's captured with his camera. Attendees were taken on an emotional roller coaster through his connections with world leaders, famous athletes and founders — and even people like you and me. As we shared moments of empathy, Platon explained, "What we felt was something called compassion. Compassion for someone we've never even met. That's the power of storytelling."
Lucy Norris, Executive Vice President of Customer Success at Genesys, gave attendees a sneak peek into what's on the horizon at Genesys with the next generation of customer experience professionals and the companies hiring them. Norris took us beyond — to a moment in time where they'll join forces to build best-in-class products and solutions.
Peter Graf, Chief Product Officer at Genesys, demonstrated AI-powered journeys in which agents can connect with prospects at the right moment — to turn them into happy customers. Graf also shared the power of Genesys Cloud and how the platform enables agility for delivering innovation. Genesys Cloud is open to Genesys Technology Partners and developers to build integrations that further personalize their business strategies.
There are hundreds of solutions available on the AppFoundry Marketplace — and many of those partners were at Xperience19 to show how their capabilities integrate with Genesys products. Here are some of the most extraordinary moments with AppFoundry at Xperience19.
Partner Day
Genesys partners came together for an informative agenda which included a look into the AppFoundry program with Juergen Tolksdorf, Sr Director, ISV & Technology Partnerships and a riveting AppFoundry partner panel led by Matt Weaver, Sr Partner Program Manager, ISV & Technology Partnerships with Brightmetrics, Customer View and ContactRelief to share how they deliver tremendous value to Genesys.
Congratulations to the following companies that were recognized at Partner Day for their exceptional partnerships:
AppFoundry Partner of the Year: eMite
AppFoundry Growth Partner: PureInsights
AppFoundry Ecosystem Expansion Partner: Softphone
Partner Breakouts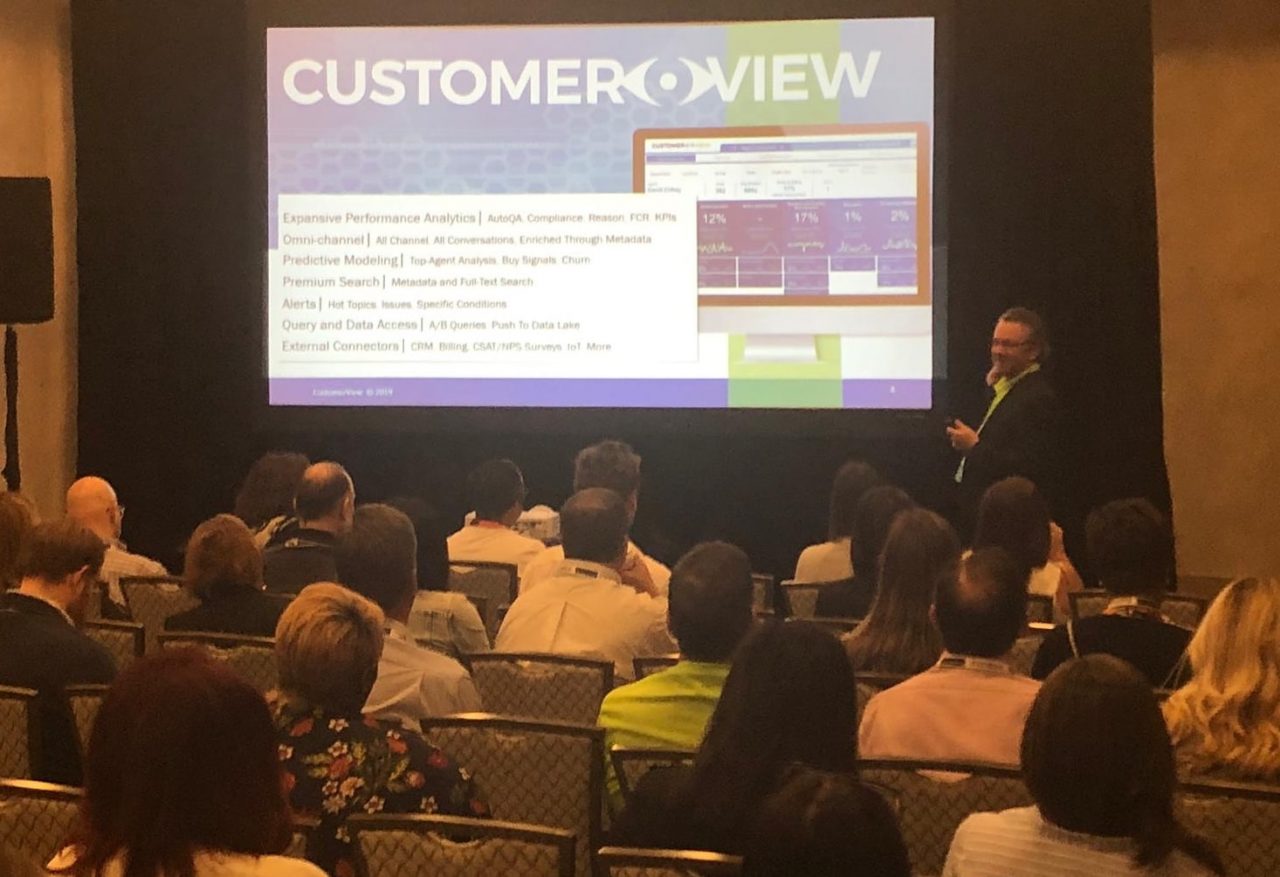 We welcomed partners Anana, Aria Solutions, Avtex, eMite, Customer View and Poly and others to lead fantastic breakout sessions throughout the event. We also held the Partner Demo Battle, in which 10 partners competed to be named "AppFoundry App of the Year."
Xperience19 attendees gathered for the demo pitches each day and voted for their favorite in the event mobile app in a survey powered by our partner, Smoke Customer Intelligence.
This year's winner, Cyara, clinched the title with its TidyingCX demo. eMite placed second with "Careless CX Intelligence," its unforgettable rendition of Sexy Sax Man and Careless Whisper by George Michael. And Anana was a close third with its creative CX challenges involving some lucky audience members
Xperience Expo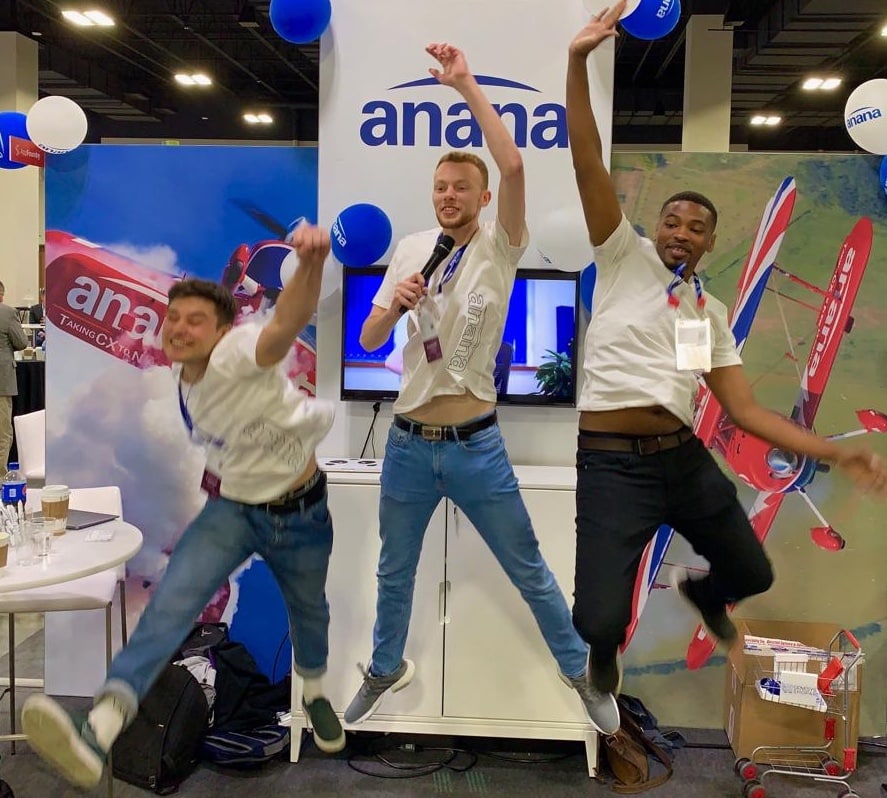 The Xperience Expo was truly the hub of engagement at Xperience19, as attendees discovered Genesys solutions in the Genesys Zone, gained expert support at the DevLounge and met face-to-face with many of our AppFoundry members.
If you noticed some younger faces in the crowd, that's because Genesys invited young ladies from ChickTech and three recent college graduates who just landed their first gig with our AppFoundry partner, Anana.
VIP Demo Tour Hour
Industry analysts, media, and consultants enjoyed a personalized tour through the Xperience Expo. After embarking on a Genesys AI-Powered Journey, they visited various AppFoundry partner booths to see live demos based on hot topics of interest.
Thanks to MindTouch, Softphone, ProcedureFlow, eMite, and Anana for sharing the value of your integrations.
DevCon and the DevLounge
DevFoundry, a strong ecosystem of developers from our partner and customer organizations and supported by a dedicated team of experts at Genesys, makes it possible for AppFoundry to offer all these solutions. And that's why we brought DevCon back to Xperience19.
Developers enjoyed specialized access to technical breakouts, activities and events, as well as the DevLounge.
If you're a developer who uses Genesys SDKs and APIs, stay engaged on the Developer Portal for documentation, forums and information about the next Genesys developer conference.
The Teamwork Behind Xperience19
A huge thank you to all our dedicated ISV and Technology Partners within AppFoundry who sponsored Xperience19:
Gold sponsors: Anana, Aria Solutions, Avtex, eMite, Customer View and Poly
Silver sponsors: AudioCodes, Empirix,  PCI Pal, Semafone,  and Eccentex
Bronze sponsors: Appian, Call Journey, CC Expertise, Cyara,  InGenius, eemaan, InProd, Jabra, MindTouch, Miratech, Occam Networks,  Ideal Systems, nGUVU, Pindrop, Pointel, ProcedureFlow, PureInsights, Quovim C3, Sennheiser, Shelf, Smoke Customer Intelligence, Speechmorphing, CardEasy, and Survey Dynamix
AppFoundry: AdvaTel, GM Voices, Contact Center Compliance, CX Index, Komyunity, Snapshotz, VideoEngager, Observe.AI, Starfish Associates, Voci and Brightmetrics
Save the Date
Next year, we will return to Denver, Colorado on May 18-21 for another fantastic Xperience event. But first, join us in September 2019 for our biggest user conference in the EMEA region, GSummit Europe.