Last week, we talked about the future of mobile messaging. When Rich Communication Services (RCS), a consistent, interoperable and unified messaging service that's available across the entire mobile ecosystem, becomes a reality, it will have the power to transform your digital strategy and how you communicate with your customers. Let's take a look at how that will happen.  
Personalized Message Bots Drive Purchases  
In this example, we demonstrate how to leverage RCS in the retail industry to provide a far more compelling and visual bot experience than previously possible.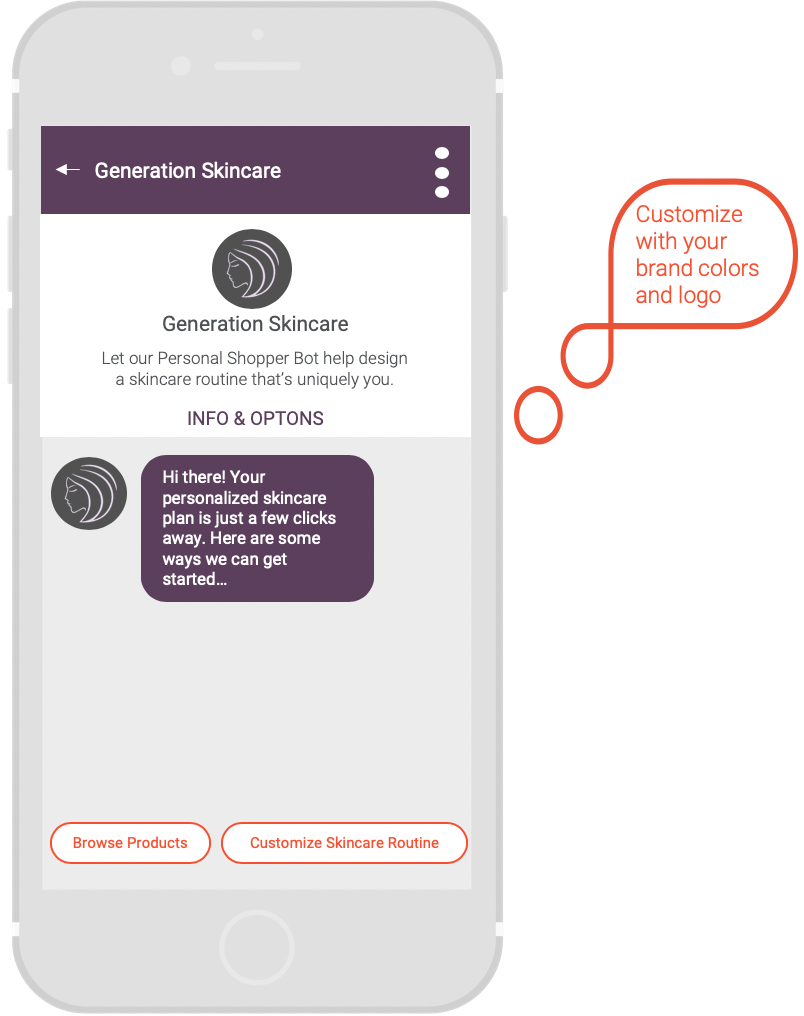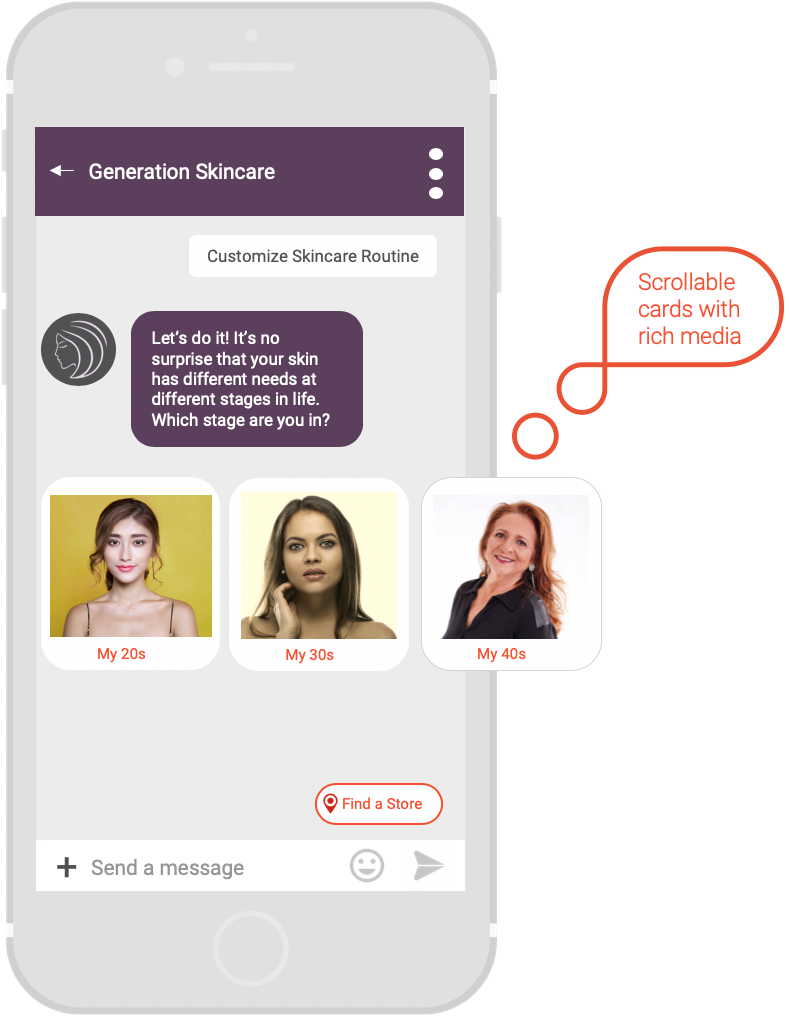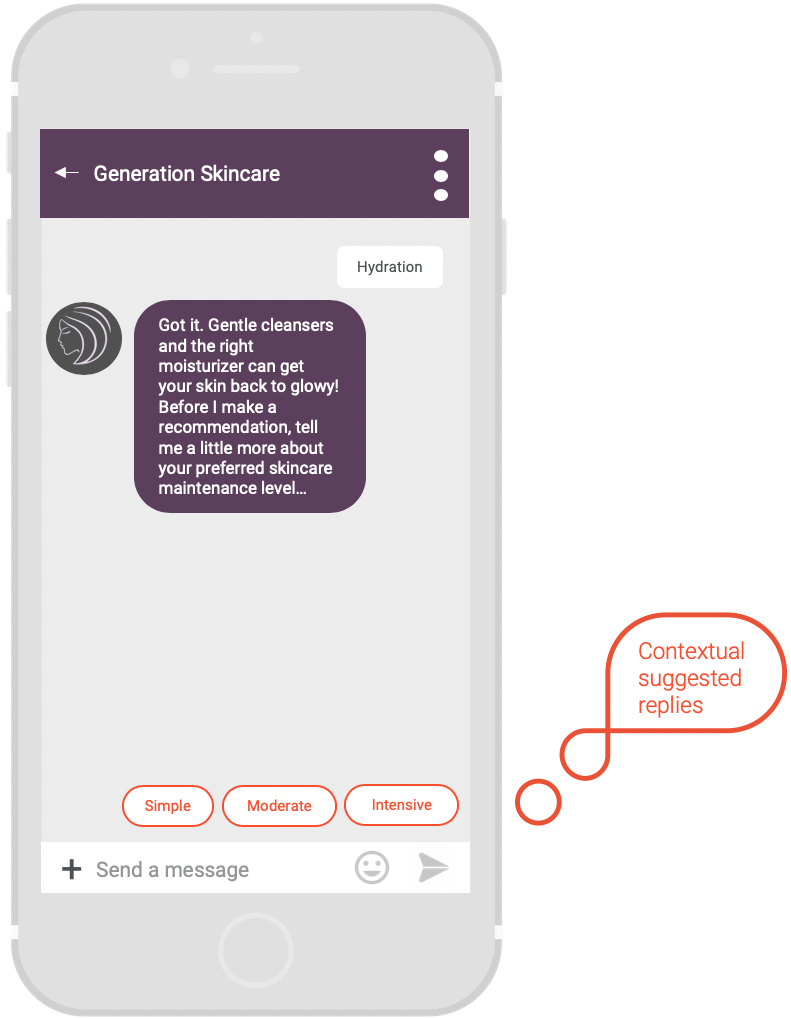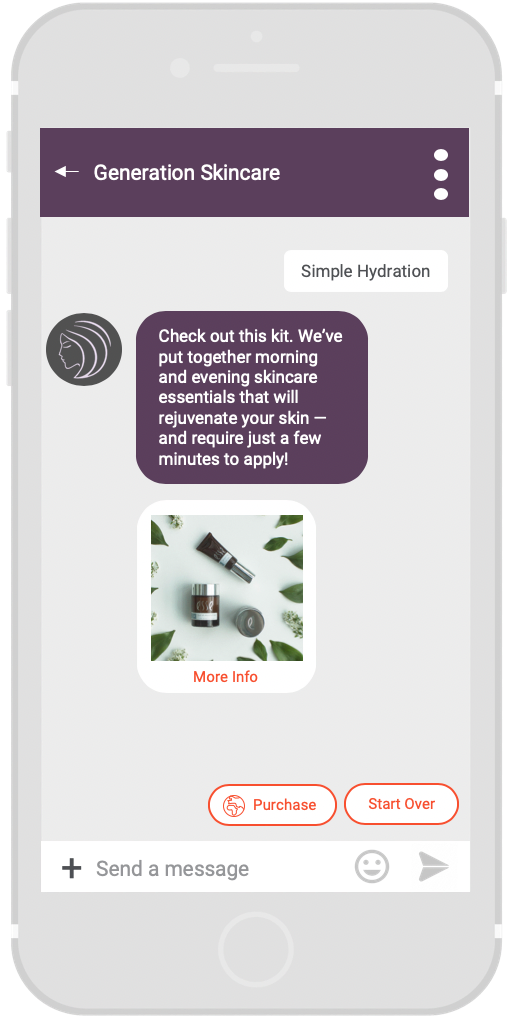 Increase Conversions
The Generation Skincare Personal Shopper Bot utilizes custom branding capabilities, rich media cards, deep links, location discovery and chip lists. And you can imagine many other scenarios where you could use RCS to further personalize or strengthen messaging interactions. For example, if a fashion retailer is serving up product images in rich cards, they could provide customers with chip list options to "View more like this" or to browse a divergent category like "More formal." These options provide insightful data in terms of customer preferences while increasing the chance for conversion.  
Offer More Seamless Customer Service
So far, we've explored RCS use cases that drive sales. But you could also use RCS to provide more efficient and effective assistance. A device manufacturer handling an inbound request for installation help could embed a how-to video that plays directly within the messaging conversation. That same company could create a seamless path for the end customer to optionally transition from the messaging interface over to an agent-assisted call at any time. This could be achieved by including a "Contact us" option in a chip list that, when selected, opens a voice channel.  
You're probably intrigued and wondering when you can see this in action. Sooner than you think—check out this Bandwidth blog for the first look at their exciting RCS prototype.
This blog is the third in a four-part series. To read more on this topic, check out the other posts.
 
Part 1: Breakthroughs in Digital Customer Service: Two Technologies Every Business Needs to Know
Part 2: What Is RCS (And Why We're Excited)?
Part 3: Move over, SMS: How to Get Customers' Attention with RCS
Part 4: How RCS Is Changing How the Hotel Industry Interacts With Guests