In today's digital world, technology is no longer an option — it's an imperative. It's part of our lives; and often, we can customize it to better fit our needs using third-party applications.
According to Forbes, "… in the future, anything that can be connected, will be. Not just in terms of devices and products — although that is obviously a key consideration for businesses — but also the spaces in which we live and work. From smart, connected factories and offices to entire smart cities, the spaces around us will increasingly be equipped with the ability to monitor what's going on and act accordingly."
When it comes to improving your customer experience (CX), rely on employees and technology. It's important to equip employees with the proper tools to provide the quality of service your customers have come to expect.
The following is a look at 11 third-party applications available from partners in the Genesys AppFoundry® Marketplace you can use to improve your customer and employee experiences.
1. Avtex
Avtex has more than 10 apps available in the AppFoundry, including a business intelligence (BI) handler, abandoned call processor, workforce management connector and more. One of its most-used apps is Avtex Insights, which enables contact centers to optimize business performance through BI and reporting solutions so they can analyze Genesys Cloud™ data. The app is available as a 30-day free trial.
Benefits include:
Create a culture of self-service BI by empowering users to work with data so they don't burden IT with new report requests
Easily visualize and trend key operational metrics like average handle time (AHT), average speed of answer and Net Promoter Score (NPS) to drive your CX strategy
Reduce training needs and increase adoption by allowing organizations to use their analytics tool of choice
Unlock hidden insights by combining the data in Avtex Insights with data from your other business applications

2. eMite
Customer experience is continually evolving — with a variety of disparate contact points to consider. The advanced analytics capabilities of eMite apps let you piece together and understand the full customer journey from a wider perspective.
Benefits include:
Enhanced ability to gain insights from events as they occur and automate actions
Sentiment and speech-to-text analytics let you identify more opportunities to improve customer and employee experiences — and highlight operational patterns that promote successful business and customer outcomes
Ability to improve operational performance and increase agent productivity and retention
Reduce administration time, such as scheduling and historical reporting, by automating information sharing across the enterprise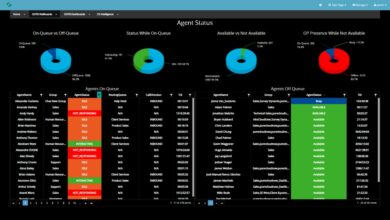 3. SoftPhone
SoftPhone is a contact center solution for developer and system integrators working in the Genesys ecosystem. Softphone solutions embed all Genesys Cloud channels into the main CRM and IT service management systems, such as Microsoft Dynamics 365, SAP, Oracle and ServiceNow, through the Genesys Cloud Embeddable Framework.
Benefits include:
Supports all media channels in a unique interface, ensuring prompt and efficient service
Ability to minimize and recall widgets to retrieve and present information as needed
Enables customized out-of-the-box use cases through simple JavaScript coding (and ServiceNow JavaScript APIs)
Retrieval of interaction transcripts and recordings for reporting, marketing and other business purposes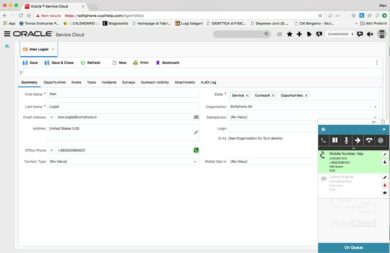 4. SurveyDynamix by VHT
Survey Dynamix by VHT is a Voice of the Customer solution built for contact centers to gather real-time, actionable feedback insights — anywhere and at any time. Using the call data from Genesys Cloud, you can deliver personalized surveys tied to a specific agent and experience. And with real-time reports, you can identify clear opportunities to act on instantly.
Benefits include:
Automatically collect customer feedback after conversations over Genesys Cloud channels like voice, SMS, WhatsApp, email, chat, Facebook, Twitter and self-service IVR
Automatically personalize customer surveys and specific customer service interactions using Genesys Cloud conversation attributes
Understand issues and uncover customer feedback trends via historical and real-time analytics
Automatic notifications in Slack or Microsoft Teams alert managers so they can quickly resolve customer issues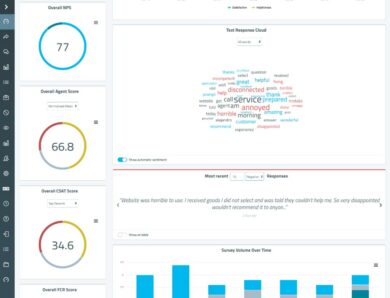 5. SuccessKPI
SuccessKPI is an artificial intelligence (AI)-driven experience analytics insight and action Software as a Service (SaaS) platform that unifies data from the cross-channel customer experience journey. It also integrates insights and action recommendations with Genesys Cloud. The platform offers a robust BI layer with real-time and historical reports with third-party CRM Integration, AI, and machine learning speech and text analytics. Other features include automated quality management, real-time agent assist, and automated actions with the AI-Powered Playbook builder stored in a secure and compliant data warehouse.
Benefits include:
Remove data silos to gain visibility across all data sources in a single view
Drive operational efficiency and track performance KPIs through real-time and historical reports
Gain insights from all digital and voice interactions at scale
Improve business outcomes, such as customer satisfaction (CSAT), FCR, AHT, customer journeys and chatbot effectiveness, with deeper insight and actionable data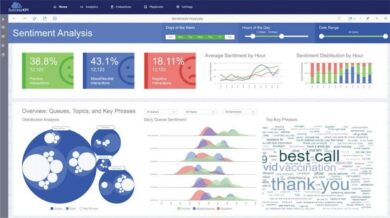 6. PureInsights
Correlate customer account numbers, contact IDs from Salesforce, case IDs from ServiceNow or others with customer experience data in Genesys Cloud with PureInsights Historic, a cloud-native SaaS analytics platform. Business and operations teams can use dozens of out-of-the-box reports, including QA evaluations, dialer, surveys, workforce management and transcriptions.
Benefits include:
Ability to customize, create, share and deliver reports via email with a few clicks
Connect directly to data using popular third-party BI tools
Quick setup and onboarding for live meetings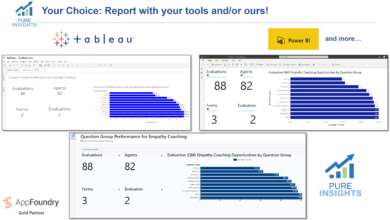 7. Shelf
Shelf, the next-generation knowledge platform for contact centers, enables agents and customers to find answers instantly. Integrated together, Shelf and Genesys create a powerful support ecosystem to deliver answers to necessary tools and channels on demand. This improves contact center performance and customer satisfaction by optimizing time and effort.
Benefits include:
Improve handle time with agent-assist suggested answers and IVR intent mapping integrated directly into Genesys Cloud
Navigate long-form content easily with accurate search and decision tree functionality
Power answers to self-service portals and chatbot applications
Increase FCR with enterprise content management, feedback and AI analytics capabilities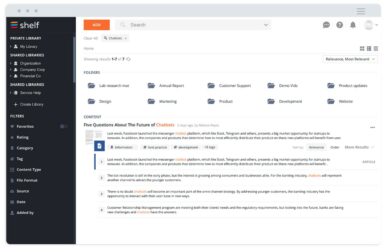 8. PureSocial
Give your customers a truly omnichannel service experience through public and private social media channels. The app is fully compatible with native Genesys Cloud bot capabilities. Improve customer satisfaction and decrease operational costs using native PureSocial features available with a 30-day free trial.
Benefits include:
A 360-degree view of the customer improves the user experience and customer engagement while making your agents' lives easier
Ability to send proactive notifications to customers means you can stay in contact with them through the channel they used for the initial interaction
Get to know your customers' opinions through NPS surveys in digital channels via event alerts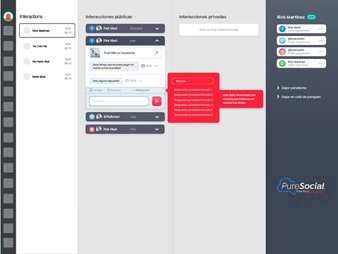 9. Call Journey
Powered by AI and machine learning, Call Journey Interaction Analytics combines insights from omnichannel customer interactions. The advanced VoiceAI ecosystem covers voice and speech analytics, text, and chat and email to automatically categorize and score agent and customer interactions to deliver insights. Call Journey integrates with Genesys Cloud, Genesys PureConnect® and Genesys Multicloud CXTM products.
Benefits include:
AI and machine learning-based call scoring and weighting allows you to automate the QA process
Improves CSAT and NPS
Enables retention and acquisition to boost revenue
Accelerate efficiency and productivity through crucial insights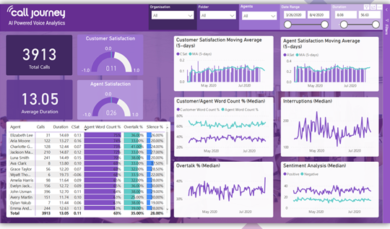 10. Observe.AI
Infuse AI into all customer conversations, optimizing agent performance and automating repeatable workflows that drive revenue and retention. The intelligent Observe.AI workforce platform integrates with Genesys Cloud and is available in English and Spanish.
Benefits include:
Optimize QA and coaching workflows by automating repeatable tasks
Evaluate agent performance 5X faster while delivering contextual feedback that drives meaningful behavior changes
Gain actionable AI-powered insights tailored for your business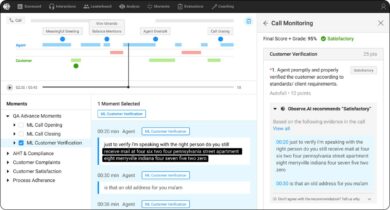 11. SmartVideo
Secure video interactions in your contact center workflows with SmartVideo. Route video engagements to the right agent through Genesys Cloud ACD with a single click from your web or mobile application. SmartVideo is GDPR, HIPPA, CCPA and PCI-compliant and available in English, French, Japanese, Portuguese, Spanish and Turkish. Try a 30-day free-trial.
Benefits include:
No installation — agents can easily connect with customers through a live video chat on any desktop or mobile browser
Agents can manage video chat calls without leaving Salesforce to accelerate resolution times
On-premises or cloud-based storage in a private cloud lets you achieve total privacy and fully isolate media streams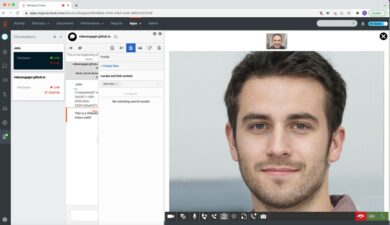 Search the Genesys AppFoundry library to learn about all available third-party integrations and apps.