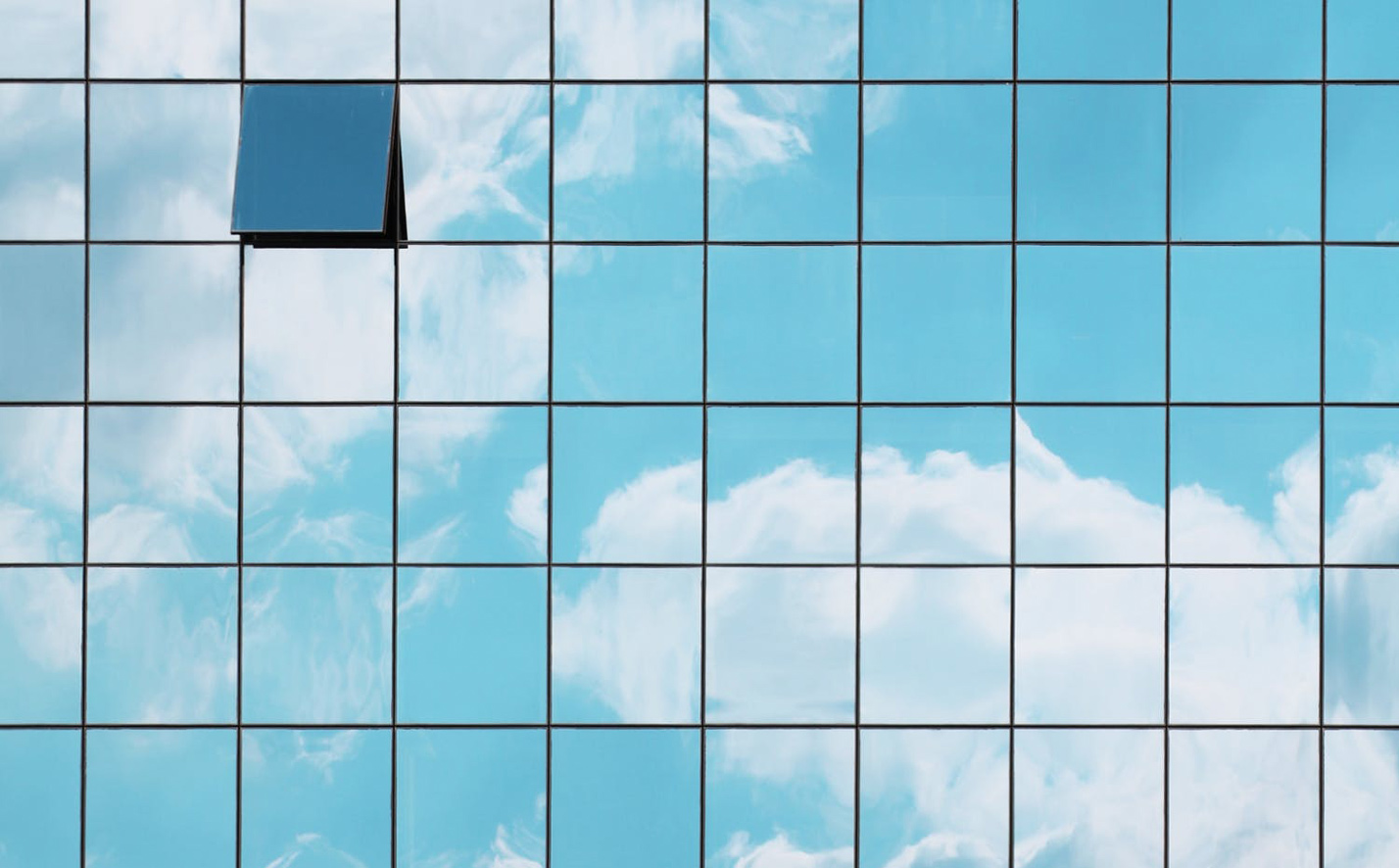 If asked about your contact center technology, would you describe it as private cloud or on-premises? Without planning it, many organizations that have invested for years in on-premises solutions find they're already in the cloud. And it's not just cloud — it's multicloud. That's because they're consuming multiple cloud-based applications. Services once handled by on-premises solutions, such as sales processes, payroll and human resources, now are consumed as cloud applications.
It's possible that, while remaining on your private cloud solution, you've evolved into a multicloud customer experience architecture by accident.
This happens in other ways, too. You could be using fast and durable object storage like Amazon S3 or Azure Blob storage for call recordings. Or you might use less expensive and resilient cloud archiving services like Azure Cool Storage, Google Coldline or Amazon Glacier. Or your contact center might integrate with third-party cloud CRM solutions like Microsoft Dynamics 365 or Salesforce.
If any of these scenarios are true for you — welcome to multicloud.
Grow into cloud without outgrowing existing investments
Simply defined, a multicloud architecture combines public and private cloud environments, operated by multiple vendors, into a single network architecture. It might use a mix-and-match approach of hosted application services, cloud computing, storage and data services from multiple providers, including private, hosted, Infrastructure as a Service (IaaS), Platform as a Service (PaaS) and Software as a Service (SaaS) solutions.
Today, it is possible to choose the best parts and components from different cloud vendors and integrate them with your private cloud or on-premises solutions.
Previously, cloud-based contact centers were built using "best-of-breed" on-premises solutions from multiple vendors. In these cases, they'd select a different vendor for ACD, IVR, call recording, automated dialers, workforce management and so on. The appeal was that you could create a unique customer experience solution based on the capabilities of each technology. And that enabled you to engage with customers to meet business objectives, while ensuring you controlled security, redundancy and uptime.
As contact centers evolve, they also expand their customer experience offerings to include digital channels, artificial intelligence (AI) and machine learning solutions. These organizations want to apply the same approach — choosing best-of-breed cloud services from multiple providers. But this isn't always the most prudent or possible approach.
Let's start by examining IaaS providers. Amazon Web Services (AWS) has the widest geographical reach, but Microsoft Azure offers better integration capabilities to Active Directory and common business applications. Google Cloud Platform is more robust in solutions for the retail sector, while IBM Cloud leads for the financial services market. Today, it is possible to choose the best parts and components from different cloud vendors and integrate them with your private cloud or on-premises solutions.
And the immediate benefits of using multicloud, multivendor and multi-technology architecture are enormous.
Cloudification of on-premises or hosted solutions with containers
To manage and scale data center infrastructures, most contact centers use virtualization technologies like VMware vSphere or Microsoft Hyper-V. Recently, technologies like Amazon Elastic Container Service (ECS) and Docker have emerged. These options place the underlying operating system and runtime-dependent libraries into a container. And that allows them to seamlessly package contact center applications. This logical bundling abstracts the application from the physical environment where it runs. The lightweight and portable containers simplify application development and reduce infrastructure requirements.
Cross-cloud container deployment
Container orchestration and management technologies like Google Kubernetes or Red Hat OpenShift bring cloud benefits directly to on-premises or private cloud applications. And you can deploy and manage these containers simultaneously on your preferred IaaS platform, such as AWS, Google Cloud Platform or Microsoft Azure.
The best part: Regardless of their distributed deployments, these containers appear as a single entity you can manage and maintain. This approach lets you choose a partner or cloud provider that's best suited to handle a particular service or workload. For example, you might handle contact center interactions on your private cloud but keep storage-intensive call recordings on Amazon S3, which gives you 11 nines of storage durability.
Continuous innovation
Packaging on-premises contact center components and applications into containers offers immediate cloud benefits. It eliminates the constant maintenance and upgrade cycles of on-premises, server-based solutions in favor of an elegant immutable architecture. Each new software patch or component upgrade lets you create and deploy new containers. By using your chosen container orchestration methodology, you can swap out the old containers for new ones. Your IT teams aren't required to fix, modify, update and test server-based systems.
Another benefit is that you can shift service traffic to these newly deployed container images over time. If everything works well, you decommission and recycle older containers (called red-black deployment). You can add new features and functions to your container architecture incrementally and continuously. This eliminates drawn-out upgrade processes. And it's cost-effective to simultaneously maintain two or more versions of your containers (blue-green deployment) for different business units or customer segments.
One size doesn't have to fit all. There's a choice on how and when to upgrade applications.
Infrastructure resilience and scale
Deploying applications via containers across multiple private and public clouds moves businesses from a single point of failure to multiple points of resiliency. To do this, container instances are scaled horizontally instead of vertically. That means you deploy many smaller instances, instead of fewer larger instances, to handle the load — scaling up and down based on real-time demand. You can trigger more instances in real time across private and public cloud platforms, based on defined thresholds like connect rates, error rates and demand for a specific type of service.
This lets you create an automatically self-healing architecture. For example, you can scale up your call volume instances to meet the phone call demand for Black Friday. Then you can scale those instances down and scale up others for web traffic to meet the demand for Cyber Monday.
Deploying containers across multiple providers also gives you more resiliency. Think of shifting traffic based on geographical demand or a provider outage. And, because you only pay for what you consume, you don't lock up your budget in unused peak capacity infrastructure.
No vendor lock-in
Contact centers adopted best-of-breed on-premises applications to avoid being locked into a single vendor. This gives them the option to swap out and consume the best and latest customer experience solutions.
It's the same with containers. You can mix and match deployments on private and public clouds — and simultaneously deploy these containerized applications across multiple public clouds. This lets you use the best of a particular cloud provider. And it supports your choice to move from one cloud to another at any time, such as when a cloud vendor doesn't meet your performance requirements.
This distributed architecture allows you to rapidly incorporate innovations from multiple cloud providers. For example, Genesys Multicloud CX™ customers can use multiple self-service bot technologies like Microsoft LUIS, Amazon Lex and Google Dialogflow.
Superior security and control
According to Kaspersky Lab, 50% of distributed denial of service (DDoS) attacks in 2018 led to a serious service disruption. And 7% of these DDoS attacks resulted in severe impediment of service for more than a week.
Public cloud services are best suited to handle DDoS issues. Providers are aware of the latest hacking trends — and can rapidly spin up global services to mitigate such attacks. However, because of the distributed nature of public cloud, a contact center can't always ensure sensitive customer data is stored in a specific geographic location. This is where the multicloud architecture strategy of mixing private and public clouds shines.
You can deploy data within their own regional cloud instances to retain control and uphold  sensitive back-end compliance and regulations. At the same time, you can deploy consumer-facing, front-end services to public clouds.
A well-designed, distributed private cloud data strategy allows only the minimally required authenticated public traffic to access back-end data. This exerts control over the storage of customers' sensitive data. And it enables geographically distributed contact centers to maintain and demonstrate compliance with regional regulatory requirements like GDPR, LGPD and PCI DSS.
All clouds are not created equal
Cloud platforms share many common elements or services. And each vendor's solution excels at a specific technology.
Genesys Multicloud CX contact center containers give you the flexibility of deployment across your choice of private or public clouds using Docker technology. With this type of multicloud strategy, you can continue to provide the unique experiences your customers expect — and incorporate innovations or services faster than your competition.