One of the key challenges for any organisation or business unit is the increase of productivity and operational efficiency. Real-time analytics can help improve the efficiency in your contact center.
Omni-Intelligence provides the platform enabling managers, supervisors, and agents to see a complete picture for Contact Centers real-time operational data. With passive and active quality monitoring of all aspects of the involved technology including historical data and predictive analytics which is made available at a glance while pro-actively alerting key managers when critical situations arise.
Omni-Intelligence is used globally to assist contact centers to improve the visibility across multiple offices while integrating to third party data sources like CRM platforms, Salesforce or Microsoft Dynamics to visualize the business metrics to improve the contact centers performance.
A key differentiator of Omni Intelligence is its ease of use and being cost effective, it delivers the necessary information to assist supervisors to make informed decisions to manage their contact center. Licenses are based on the number of Wallboard clients or concurrent views used by supervisors and managers which makes it affordable as a subscription-based solution for small, medium and large contact centers.
The Benefits of Real-time Analytics
Omni-Intelligence Analytics View will automatically display the Real-Time Calls Waiting information to the agent-specific skill sets
Real-time and Historical data can be displayed in text or graphics
Trends and predictive analytics are visualized
Multiple skills can be displayed within one view allowing the agent to view call waiting information
Automatic threshold alerts (including any aspects of SLA monitoring) can be customized on any real-time data fields and escalated via automated, interactive, workflow-enabled email, phone call, and SMS channels
Current (most recent) and historical statistics are visualized real-time to be managed effectively
Predict and address high absence rates and low schedule adherence
View live information about call capacity and peak call volumes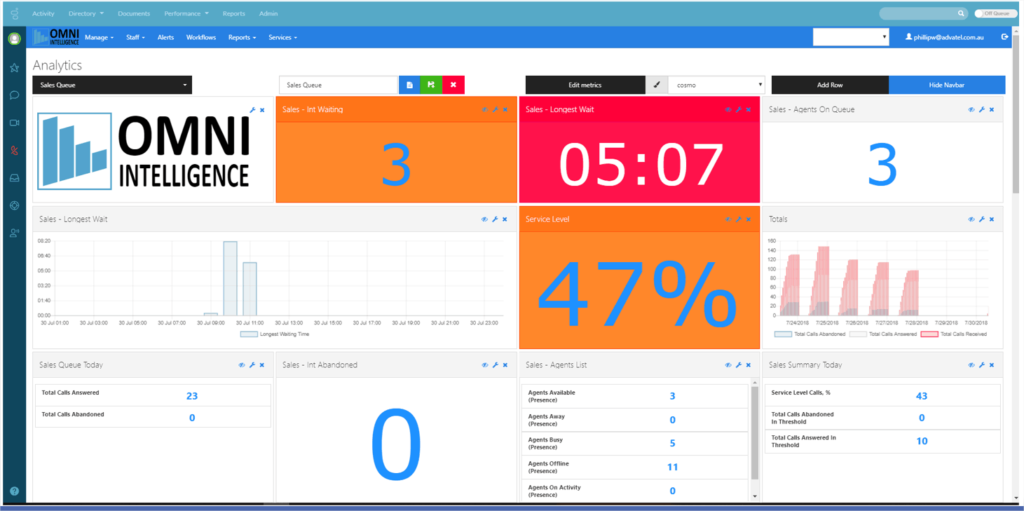 Agents Real-Time Status
Displays a summary and individual status and duration.
Can be sorted by presence state, name, or duration
Easily display individual presence groups by selecting the filter button
Provides Supervisor and Managers an indication of agent adherence.

Management Reporting
Easily customize reports from the user-friendly UI – Select the required data fields for inclusion in reports
Easily schedule reports to be emailed each day, week, or month in PDF, CSV or XPS, no need to spend hours manually collating data
Reports include:
Queue Performance
Agent Performance
Agent by Queue
Abandoned calls report
CSAT reporting
Secondary status reporting
Architecture for Genesys PureCloud and PureConnect
Omni-Intelligence integrates with PureCloud via an OAuth credential.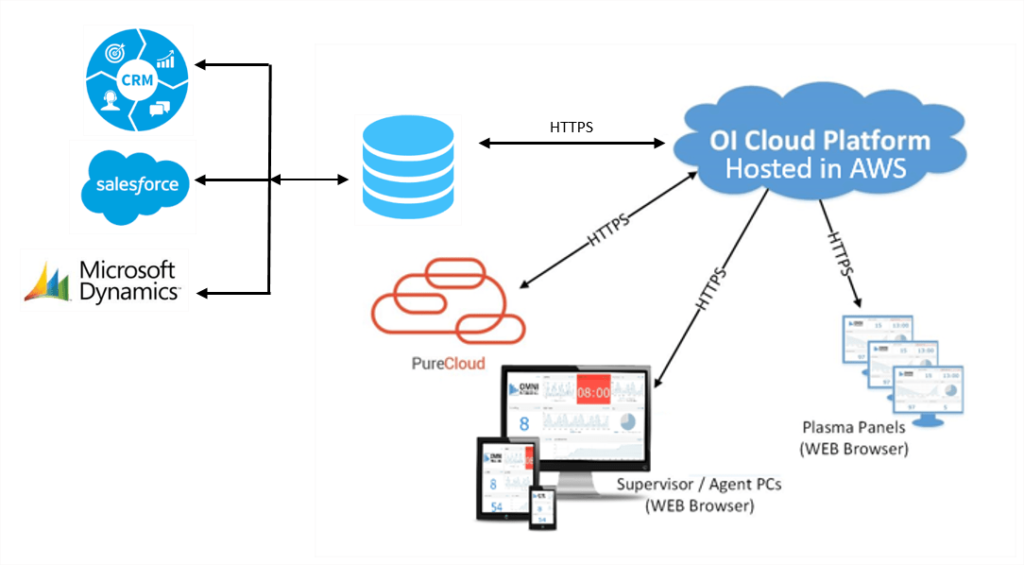 Omni-Intelligence integrates with PureConnect.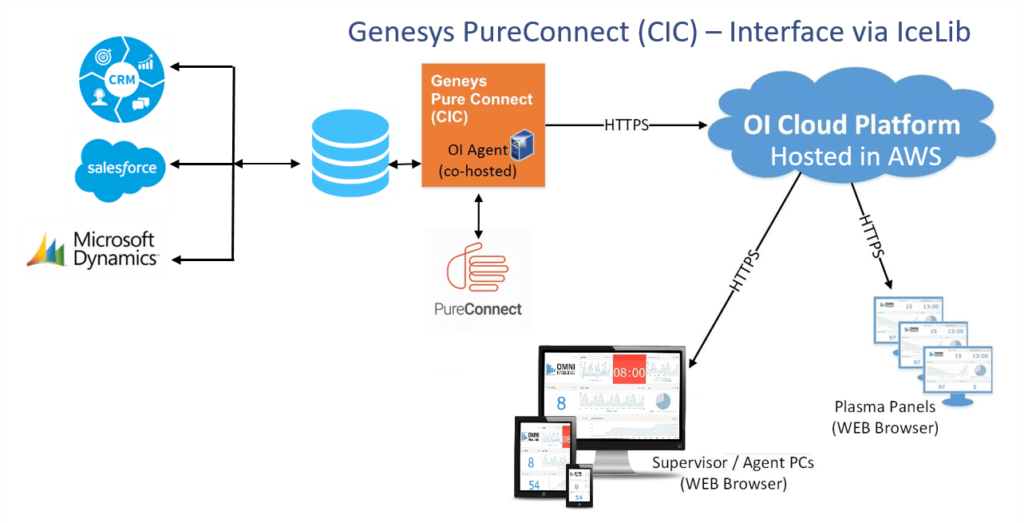 Increase Productivity & Operational Efficiency
Bring tomorrow's BI tools to virtually any Contact Center without Hardware and/or Software Updates
Cloud-based
Increase ROI without additional capital expenditure
Expand your current Contact Center Solution's lifespan
No expensive/lengthy installations are required
All related expenses are OPEX only
To learn more about Omni-Intelligence to drive efficiency in your contact center, visit Omni-Intelligence AppFoundry marketplace or check out the 30-day free trial.
Phillip Wong BIO
Phillip Wong is a co-founder of AdvaTel with 26 years experience in the Contact Center and Telecommunications industry. He started his career in the field of electronics developing products to meet the demands in the telecommunications industry. Over the years, he became more involved in production and commercialization. As Director of Global Business Development, Phillip concentrates on business development activity for the global market. He has successfully opened new markets in North America, Hong Kong, India, Japan, Singapore, Korea, Malaysia, Thailand, Philippines and, more recently, the UK and EMEA. Phillip is recognized internationally for his comprehensive knowledge of ACD (Automatic Call Distribution) systems and works closely with the world's major PBX manufacturers in developing AdvaTel's global market opportunities.