The Genesys CloudTM platform was built to scale and adapt, allowing you access to exceptional levels of customer experience innovations. The volume of new Genesys Cloud feature releases in 2020 has exceeded last year's numbers in record time. In fact, 197 new features have been delivered on Genesys Cloud since January 1st.
September was another great month for innovation delivered on Genesys Cloud, including a mobile app for agents to view their schedules and request time off, sentiment analysis to better understand customer happiness during interactions, and richer real-time customer journey context.
Sentiment Analysis Improves Performance
Sentiment analysis monitors speech patterns and volume to offer deep insights into customer satisfaction and detractors. It can help you identify the root cause of issues affecting both customer experience and employee performance. Sentiment analysis is performed on the voice transcription of each customer interaction. Then values are assigned as positive, negative or neutral. A sentiment score is assigned to the overall interaction, making it easy to identify problem interactions quickly. With the improved interaction viewer, thumbs up or thumbs down markers are displayed within the waveform to show specific areas of the interaction where sentiment was positive or negative. This lets you get right to the point of the interaction that you need to further analyze.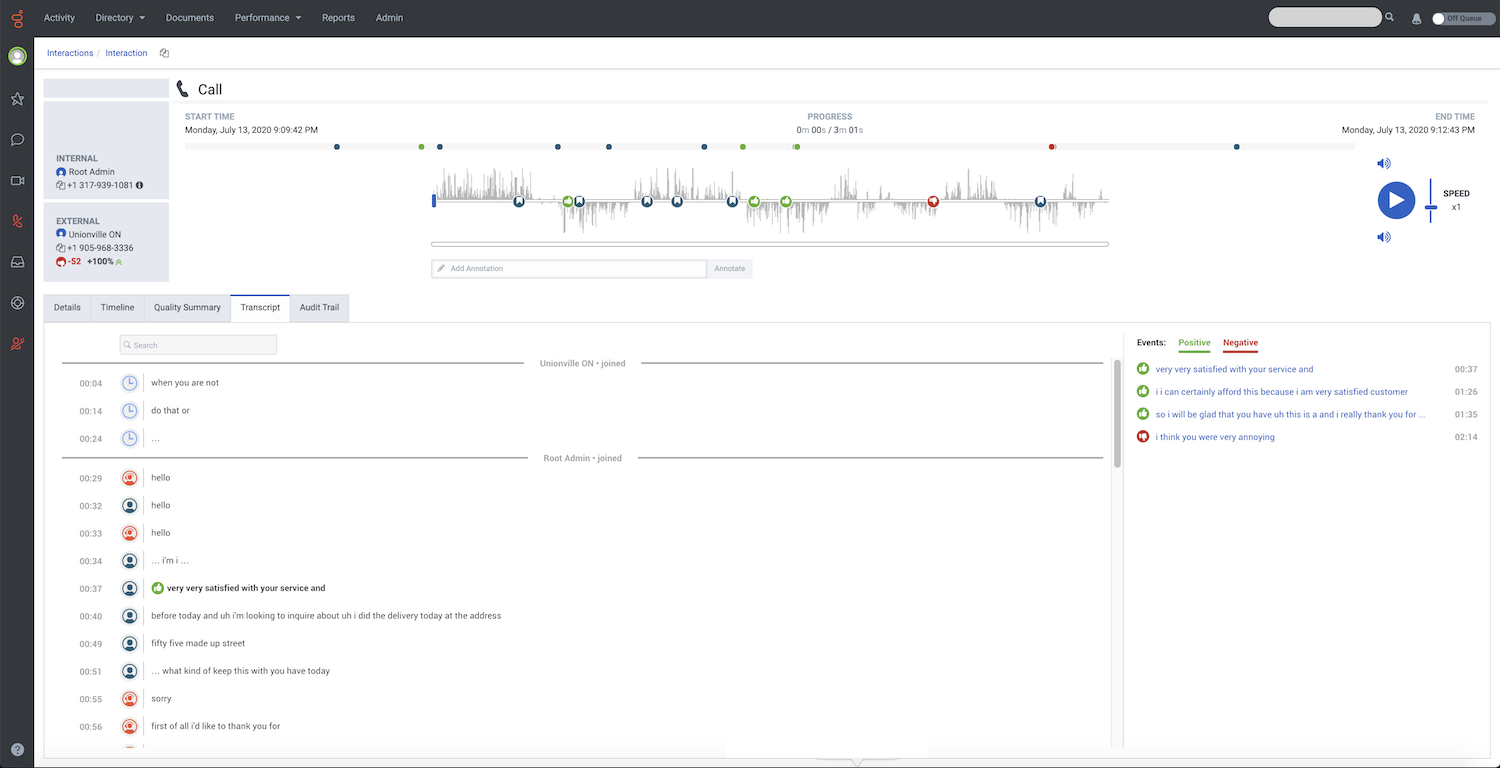 Sentiment analysis is available with the Genesys Cloud 3 license.
Genesys TempoTM Mobile Scheduling App for Agents
The Genesys TempoTM mobile app lets agents view their schedules and request time-off from within a simple-to-use mobile app. It's available for iOS and Android smartphones and free to download from the App Store and Google Play Store.
In addition, agents can sync their workforce management schedules to external calendars with QR codes — making it quick and easy to view their schedules while on the go.
If you're not using Genesys Cloud Workforce Engagement Management capabilities today, you can try it for free for 60 days with no obligation.
Richer Context Powers Better Customer Experiences
Genesys Predictive Engagement now offers a complete view of both historical interaction details, as well as real-time web activity on your site. This unlocks data that empowers your employees to better assist customers throughout their journeys and meet your objectives by viewing their progress toward key outcomes. Each web session is identified with a card; the blue side navigation bar indicates a customer is currently active on your website.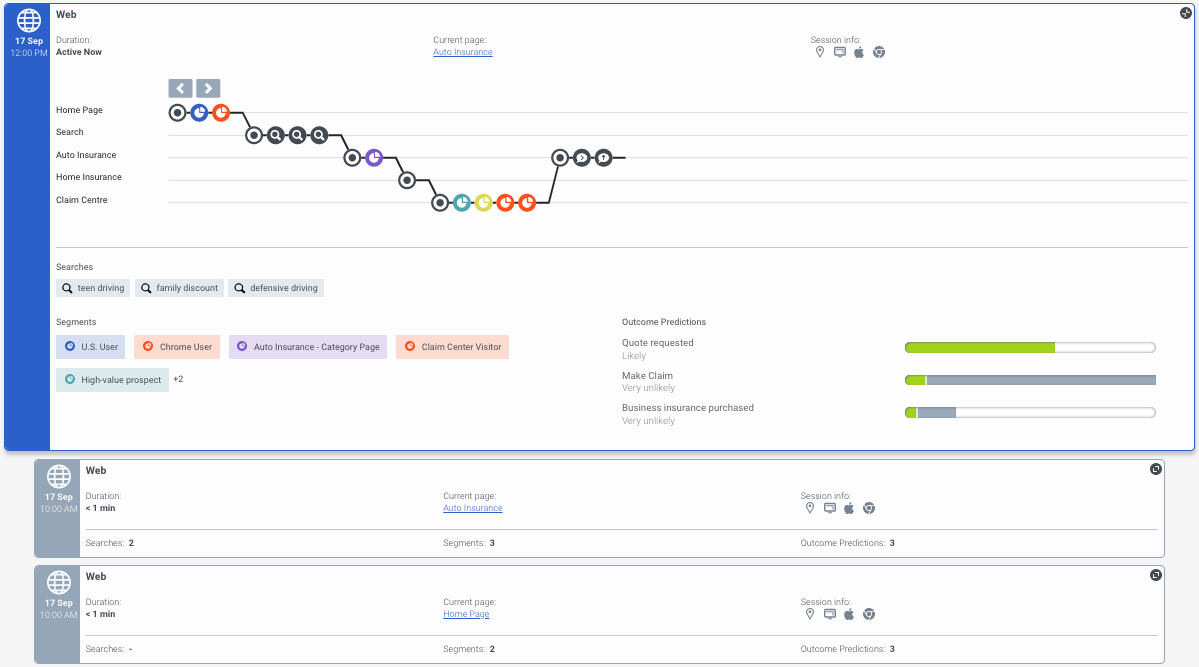 Genesys Predictive Engagement also can schedule business hours to deliver predictive web chats — and see how many chats were delivered outside of those hours. Learn more here.
Recording, Quality and Compliance Improvements
Many contact center agents use more than one monitor, which makes it difficult to get a clear picture of performance. You can now record up to four agent desktop screens during an interaction, giving you the full picture of agent screen activity during interactions. Ultimately, this allows you to understand how agents are using tools and accessing data so you can streamline training, offer up the best coaching tools and improve the customer experience.
Other improvements include:
Non-voice interaction recordings can be individually downloaded for legal or compliance requirements
Quality evaluation weights no longer need to equal 100% to create a form, making it easier to create and deliver the right forms
Platform and Telephony Improvements
September feature releases improve security and access to the Genesys Cloud platform, including:
Bring Your Own Carrier (BYOC) cloud rate decrease
BYOC cloud PCI-DSS compliance for accepting, processing, storing or transmitting payment card information
Developers can create Architect flows using YAML
Geo-lookup TURN feature for WebRTC calls allow you to optimize the path and lower latency access to media services
Developers can use the new Coaching Appointment Aggregates API to retrieve aggregated coaching session data
Manually assign waiting interactions to agents using an API, for example, if there are mismatched skills
Retrieve and allow outbound email IP addresses for customers using the custom SMTP server integration
For a full list of new features in Genesys Cloud, visit the Release Notes in the Genesys Cloud Resource Center. If you have a question regarding one of these or other features, ask the online Genesys Cloud community or reach out to your Genesys representative.