It's been four long years since we had the opportunity to honor and celebrate our Customer Innovation Awards winners in person. But last week, we did just that at Xperience 2023 in Denver when we announced this year's winners.
For the past 18 years, the Genesys Customer Innovation Awards has shone a spotlight on the incredible achievements of our customers. And we're excited to share how this year's winners have enhanced customer experiences (CX) and employee experiences (EX) by embracing innovation to deliver maximum impact.
We couldn't be prouder of this group of organisations for their dedication to delivering some of the industry's best experiences — you all are inspirations to us. Congratulations!
2023 Genesys Customer Innovation Awards Winner Highlights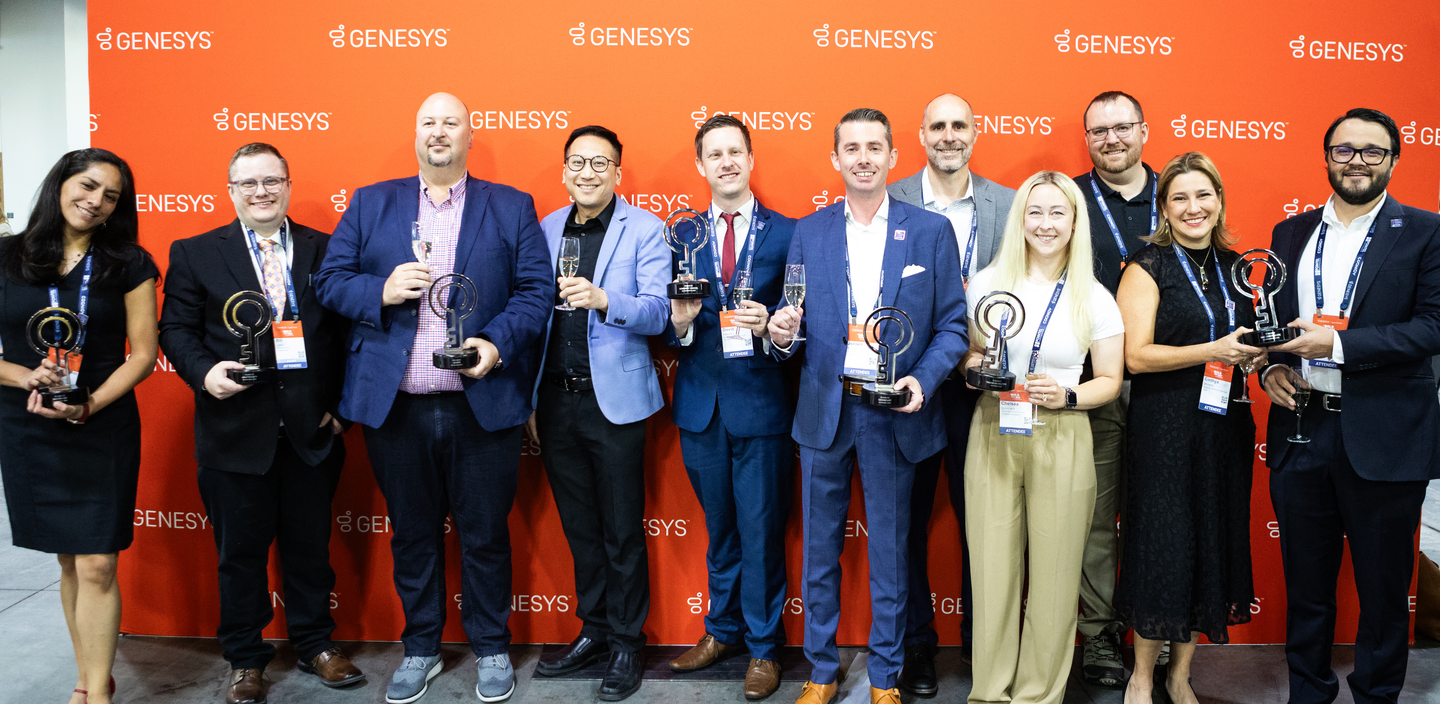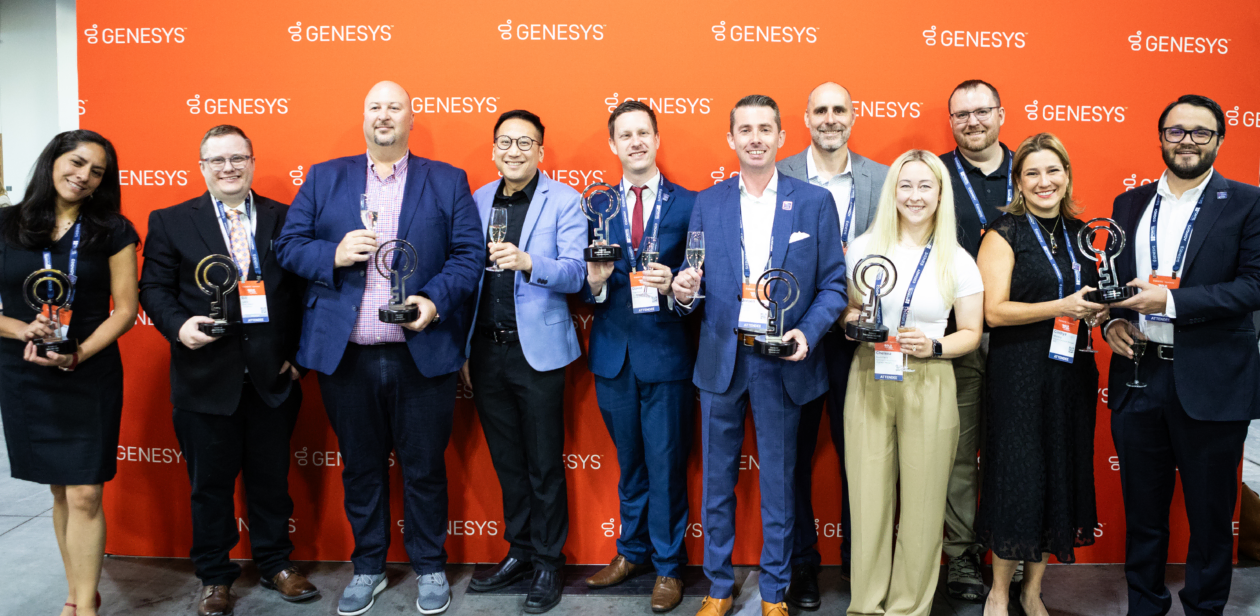 Aeromexico
CX Achiever — Most Innovative CX and EX Strategy
Aeromexico, one of the largest airlines in Mexico, was previously using an on-premises contact centre solution that lacked access to real-time data as well as the ability to understand customer experiences, manage call flows and effectively schedule staff. To overcome these obstacles, Aeromexico embraced the Genesys Cloud™ platform, along with workforce engagement management (WEM), IVR self-service for payment and callback capabilities.
Its transition to the cloud resulted in incredible improvements, including a 61% increase in year-over-year customer satisfaction scores, a 20% decrease in employee turnover, a 13% increase in staff productivity and a 75% decrease in abandonment rate. By leveraging Genesys Cloud, Aeromexico achieved greater customer and employee satisfaction through more personalised and meaningful interactions.
Somerset Council
CX Innovator (SMB and Mid-sized) — Most Successful Innovation
Somerset Council, a UK-based government organisation, put its residents first by enhancing the quality of service and streamlining its disparate contact centres. To achieve this goal, the organisation adopted Genesys Cloud, leveraging its digital advancements to bolster existing communication channels, including voice, email, web messenger and social media.
Somerset Council also implemented AI-powered Genesys voicebots to quickly route residents to their desired solutions. Now, multiple locations operate as a single contact centre, resulting in 90% of calls being routed correctly because of bot identification, a 50% decrease in abandoned calls, the delivery of more fluid experiences and lower costs.
BAC Credomatic
CX Innovator (Enterprise) — Most Successful Innovation
BAC Credomatic, one of the largest banks in Central America, faced challenges because of outdated infrastructure and a disconnected customer support team. This resulted in lengthy wait times and low-quality service. To overcome these obstacles and offer differentiated services based on a comprehensive understanding of its customers, the bank undertook a transformation journey with Genesys Cloud.
BAC Credomatic seamlessly integrated various capabilities from the Genesys AppFoundry® Marketplace to enhance its customer experience and boost team productivity, such as a CRM system, video chat and digital bots. Since implementing Genesys, the bank has witnessed remarkable improvements, including significantly reduced response times, enhanced service quality and access to real-time data. Notably, call volumes have decreased by 58%, while the bank achieved an impressive $4 million in inbound sales within three months.
Thomson Reuters
CX Mover, Professional Services Implementation — Best Cloud Implementation
Thomson Reuters, the trusted content and technology company, began a strategic transformation in 2022 to enhance its customer experience by replacing an on-premises system with Genesys Cloud. The platform was successfully deployed across eight countries in five languages and 20 lines of business — 90 days ahead of schedule. It has reduced its average speed to answer by 35% and the company was able to retire six legacy systems.
Siemens Healthineers and Cognizant
CX Mover, Partner Implementation — Best Cloud Implementation
Siemens Healthineers is a leading medical technology company operating in over 70 countries; it handles millions of inbound and outbound interactions annually. The business recognised the need to streamline its diverse solutions and provide a modern, consistent customer experience. To achieve this, Siemens Healthineers worked with partner Cognizant to implement Genesys Cloud.
Since the cloud implementation, the company has revolutionised customer interactions, delivering a seamless omnichannel experience. Over a span of two years, Siemens Healthineers and Cognizant have successfully migrated over 4,000 agents across 42 countries, resulting in a notable 30% reduction in global IT costs. Moreover, the company has also witnessed an impressive 18% increase in answer rates and a 20% boost in cross-sell and up-sell revenues.
Unisys
CX Mover (Self Implementation) — Best Cloud Implementation
Global technology solutions company Unisys is committed to driving innovation and propelling organisations toward their next breakthroughs. With its contact centre handling tens of millions of interactions each year, Unisys sought to address its clients' most critical needs while also improving customer experience. To accomplish this, Unisys partnered with Genesys to reimagine the customer journey.
By combining Genesys Cloud with the Unisys suite of AI-powered proactive resolution tools, the company's focus shifted toward elevating both customer and agent experiences. The collaboration offered simplified pricing structures and reduced attention on system administration and support. In a seamless five-month implementation period, Unisys successfully eliminated seven legacy platforms and migrated around 100 client organisations across 12 global locations. Since adopting Genesys Cloud, Unisys has also harnessed the power of the Agent Assist solution, enabling faster contact handling and improved integration with existing AI chatbots. The business now makes millions of monthly API calls and has a projected lifetime savings of $2 million.
AdaptHealth Corp.
EX Mobilizer — Best Example of Optimising and Improving Team Engagement
AdaptHealth is a full-service home medical equipment company offering products and services to empower patients throughout the US to live their best lives — out of the hospital and in their homes. Prior to transitioning to Genesys Cloud, AdaptHealth faced challenges with disconnected technologies that lacked the necessary feature-rich capabilities to foster team unity and engagement effectively. Additionally, the company struggled to gain comprehensive insights into its contact centre data, making it difficult to understand staffing demands.
After implementing Genesys Workforce Engagement Management, AdaptHealth experienced a significant shift. The company now uses forecast models to make informed decisions regarding necessary changes or agent additions. Furthermore, AdaptHealth has incorporated gamification to enhance the agent experience and cultivate camaraderie within its teams. The results were extraordinary — the company quickly witnessed a significant 60% improvement in agent productivity, an impressive 96% average agent quality scores, increased service levels, reduced abandon rates and lower average handle time. The adoption of workforce management solutions has propelled AdaptHealth toward a new level of operational efficiency and excellence.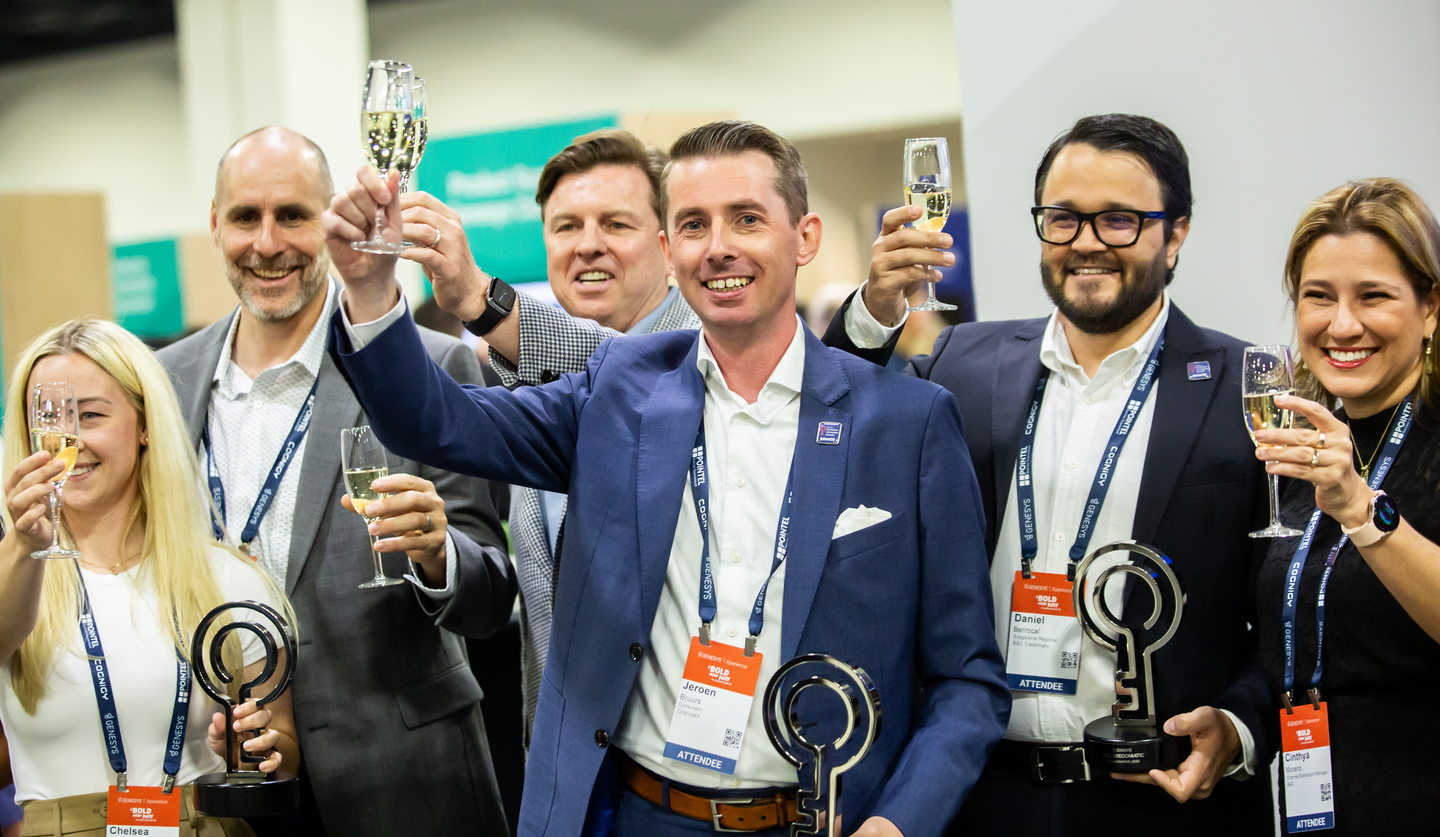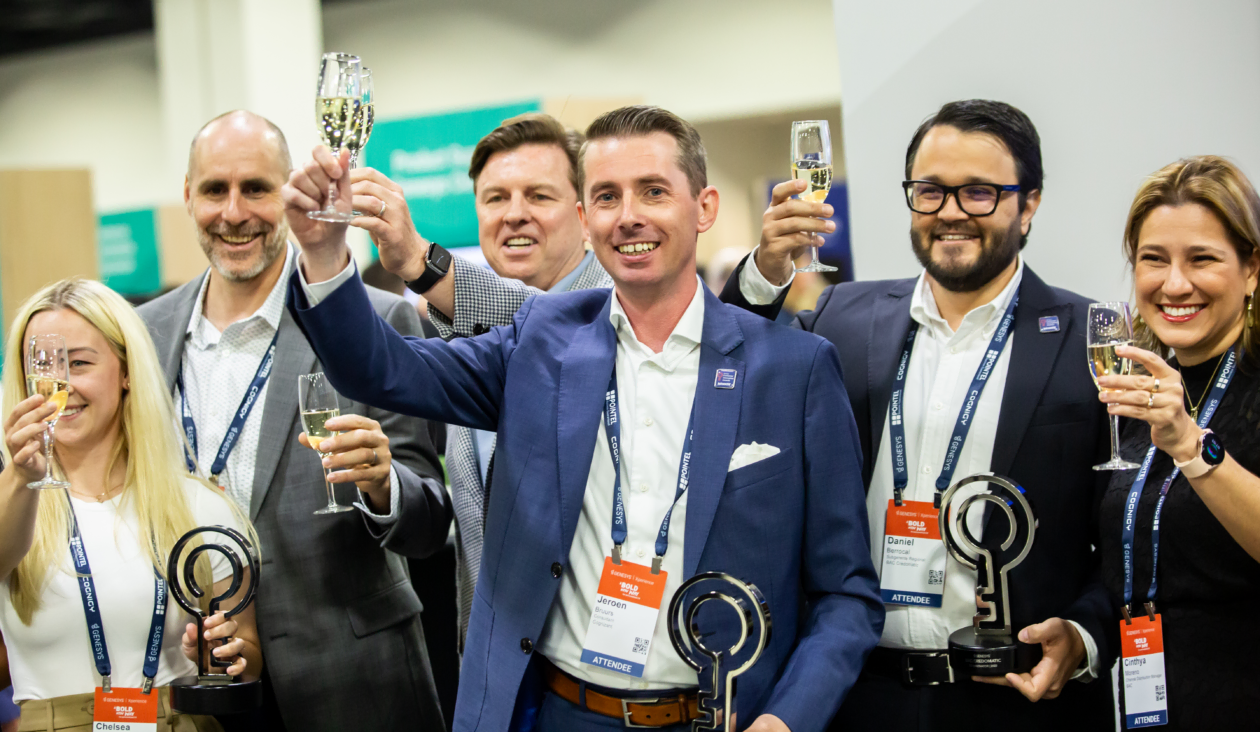 Cheers to the teams at Aeromexico, Somerset Council, BAC Credomatic, Siemens Healthineers, Cognizant, Thomson Reuters, Unisys and AdaptHealth!