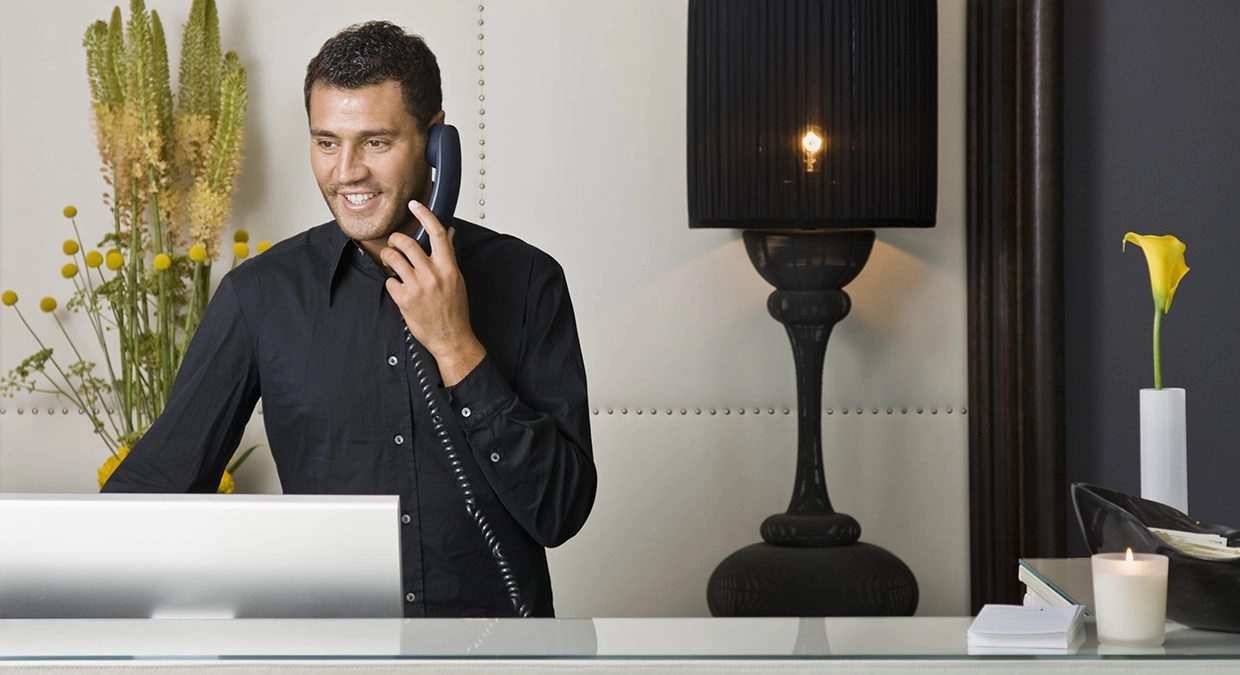 Modern transactions with your customers require multiple channels. For example, you might send a summary via email at the end of a voice interaction; use SMS for security verification on a call; offer a callback from a digital interaction with a problem; or send a discount code or satisfaction question via other channels. But to be effective, these interactions require a seamless and continual transfer of data among multiple sources. They must be easily managed in any number of automated workflows, and you must be able to measure all interactions to make fast, agile improvements.
The interaction in the middle is the customer satisfaction spectrum. And it begins and ends with data.
Smart data from the cloud
Most businesses have plenty of valuable customer data, including information from CRM solutions, that can be easily connected using an extensible data model such as Genesys AI. A smart cloud data system lets you find connections for multiple sources automatically — across different data sources and even different APIs – and easily merge the data. It also makes it easy to obtain related data quickly and efficiently.
Different legacy databases can use completely incompatible indexes and tables. A smart database has the power to re-evaluate all the data — and it can even normalise common data types like phone numbers, dates and times to ISO standards. AI in the database does the work and seamlessly syncs data. This gives you the flexibility to use that data for processes now and into the future.
Using a "man-in-the-middle" platform for custom interactions
AI technologies will continue to evolve; in a few years, you might need different AI tools and vendors to power your systems. If you're integrating directly to Amazon Lex or Google, for example, and you want to change your approach down the road, you'll need to redo all of your data to make use of that new technology. And that will involve added costs and service disruptions.
During a webinar with analyst Sheila McGee-Smith, attendees said that their number one concern was gaining flexibility. Building interaction flow automation, or orchestration, with a "man-in-the-middle" platform gives you flexibility to adapt. Instead of multiple critical paths in separate channels, you can have access to all channels at any point to build the interactions your customers want, to measure all those interactions using the same customer-centred reporting and even re-use the same flows across many channels.
The man-in-the-middle concept also enables you to monitor AI and bot interactions. For example, you can evaluate when an interaction is about to become problematic, such as when a customer will abandon a cart, or identify the perfect moment to act because you can track all your customer journeys in parallel using predictive engagement. Genesys AI empowers you to find, win and keep online prospects and customers by understanding their intent and engaging them at the right time and with the right resource and action.
If you follow up with a customer about their experience, you could immediately send a message and ask to schedule a callback to discuss details — or talk right then, if the issue seems urgent. The customer says "Yes" and their phone rings. This process builds trust and goodwill.
You also can add independent monitoring from other systems, giving you even more flexibility for growing your business. All of this intelligence can be used inside workflows and process automation.
Measure true customer conversations
Almost all businesses have a ton of data about their customers and customer interactions from IVR, SMS, social, web, email and so on. The challenge is using that data in measurable ways to understand people, not just machine metrics. You need to understand unique journeys and the behaviour of individuals. That's tougher to measure but extremely important to good customer experience.
If Amazon Lex is your bot and you ask for the history on a specific interaction, you won't get a conversation. You'll get couplets, which is a call and response. That's because stateless bot systems like Amazon Lex do what you ask them to do and then they delete everything. You'll have a single transaction that outlines what the customer asked and what the bot's response was. If you're trying to report on customer interactions, you need to put all those couplets into a database and thread them back together to understand the entire conversation.
Automating workflows in a customer experience system
Modern interactions use multiple channels. Consider how your workflows are set up: Can you easily build and maintain interactions that span multiple channels? You need to connect different types of data for workflow decisions — simple or complex. Email is the perfect example. If you build your workflow in Amazon Lex, you won't have access to customer emails, except through complex external integrations.
Think about how you do identity cheques. In the US, this often requires customers to enter the last four digits of their social security number. As more customers engage across multiple channels per interaction, you could do a multi-device authentication. If you had access to SMS in that workflow, you could easily send a text message to that customer with a code. Not only would you validate numbers you already have for that individual, but now you can reach the customer at any time through an authenticated third-party channel. That level of security – and flexibility to quickly create other seamless flows for the customer – is a primary advantage of an omnichannel platform.
Use multiple channels where needed
Once you have a bot up and running in one channel, you'll likely add them to other channels in the future. Using this model, it's easy to connect and reapply that bot and workflow to all channels you use.
When you have AI-ready data stored on a customer experience platform, you don't need to tackle a full data transformation. Using an agile approach, you can build your AI capabilities in small steps and test as you go. Then you can build reusable objects and use the same pieces in multiple places.
Agile customer experience makes it easier to create and manage new flows than a deep integration to a third-party AI. It's easier to maintain common objects that are used everywhere, and it's simpler to re-map when other systems — order systems, inventory, communications and even HR tools —change. It offers the ultimate flexibility for working with third-party systems. And it gives you room to grow for using future AI technologies.
Another major advantage of threading all interactions through a man-in-the-middle platform like Genesys AI is that the omnichannel capabilities ensure you're already connected to other channels.
Eliminate friction for customers
It's a digital, always-connected world. And that means there are multiple opportunities for you to make life better — and more seamless — for your customers when they contact you. But this requires a customer experience system that connects your data and makes it smarter, measures your interactions as people not machines, and gives you flexible automation across all your channels. Plus, it should connect to AI systems now and into the future so you can create new experiences for you and your teams. It's time to take control and give your customers the experiences they want — and deserve.