As the business world embraces flexible hybrid practices and drop-in workspaces, EJ Cay, Vice President UK&I at Genesys, reveals the vision underpinning a stunning new head office – The Lighthouse – and what it means for employees, customers, and partners.
A destination for adjusted lifestyles
Standing a stone's throw from *King's Cross station is a striking four-storey Victorian building with a nautical-looking rooftop spire. Cloaked in mystery, The Lighthouse dates from 1875, when it sat atop Netten's Oyster Bar. Flashing to signal the arrival of seafood to busy crowds, it sat derelict for too many years before caring restoration in 2016.
Fittingly run by managed services company, Landmark, The Lighthouse is anything but a building relocation project. In fact, it's a major Genesys milestone.
"For many organisations, ours included, the last couple of years awakened the idea that people should be judged on output not a nine-to-five treadmill," says EJ. "The Lighthouse reflects that post-pandemic culture. We want it to be a thriving CX innovation hotbed. Somewhere people feel and think differently as to how they work. Somewhere to connect with the industry's top talent and brightest young minds. And, ultimately, somewhere they come to get inspired and drive business outcomes."
Bringing to life the art of the possible
Drawing lessons from the previous Genesys office in Surrey, The Lighthouse is open for business. The UK and Ireland executive team will take residence at the end of this month. At its core is the new Genesys Experience Centre conceived to host insightful briefings and technical demos, bringing to life the art of CX possible through customer journeys viewed in 3D and virtual reality.
"The Genesys Experience Centre will use immersive technologies to reproduce the conditions under which this century's CX will flourish," adds EJ. "Through such simulations the more we know about our customers' customer and their wants and needs, the more we can help make data-driven decisions to strengthen loyalty."
Buzzy social scene
Access to The Lighthouse couldn't be easier. Adjacent mainline King's Cross and St Pancras stations are complemented by six underground links, augmented by the brand-new Elizabeth line. And, Eurostar trains arrive there carrying Genesys customers from the continent.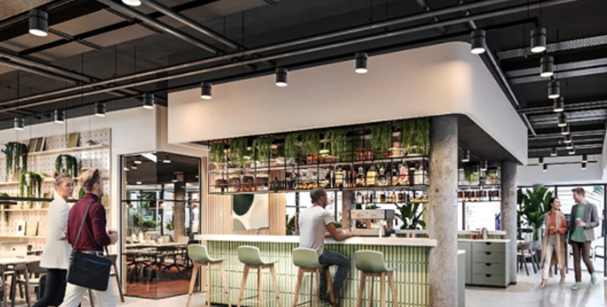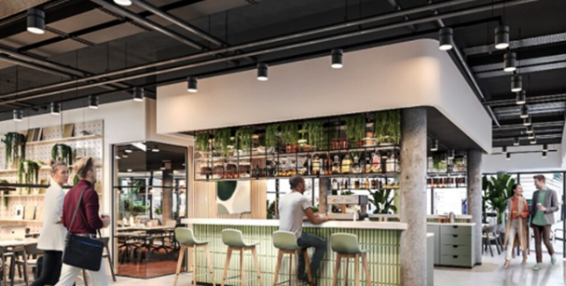 With a funky clubhouse and chilled-out roof garden, The Lighthouse offers a buzzy social scene too. Planned attractions include Thirst Thursday, regular music nights and opportunities to network with like-minded companies.
In addition, Genesys people can enjoy the nearby gym and drop into other Landmark serviced offices in over forty UK locations. "We are thrilled to welcome Genesys to The Lighthouse and look forward to supporting them as an anchor client," says Ollie Wilkinson, General Manager, Landmark. "We're also excited to work with Genesys on their CX experience journey and hope to see the business flourish."
Goals shared as Genesys enters an exciting new chapter. "The cloud contact centre marketplace is all about mastering and profiting from disruption – and no other CX player is better placed to ensure its people, customers and partners succeed in that," concludes EJ.
Want to come and try the new Genesys Experience Centre? Book your demo here!
*Office location: 1 King's Cross Bridge, London N1 9NW, UK.