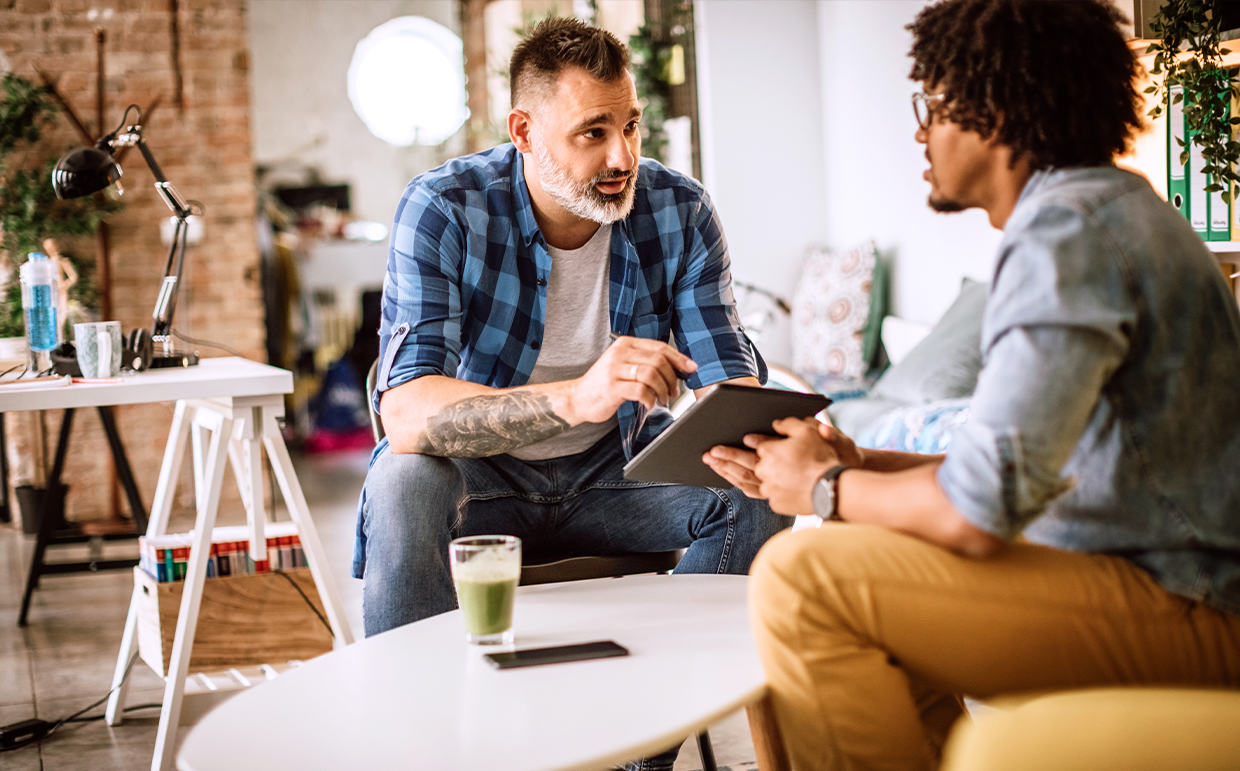 Chatbots let you quickly see value from technologies like artificial intelligence (AI) and machine learning. Well-informed bots are productive and convenient. And, as language processing improves, customers are increasingly happy to engage with them.
Chatbots first gained traction by improving customer self-service. They were available 24/7 and could automate simple tasks. Now, as the number of conversations and channels grow, AI-powered chatbots do more. Modern bots can assist agents when they're overwhelmed by increased contact volumes. And they can do this at a lower cost to your business.
But not all third-party AI systems and bots unify interactions across all channels — and that provides customers with a disconnected experience. Create unity with bots that are part of an open omnichannel framework that integrates with third-party AI solutions. This technology offers new opportunities to engage with customers and improve their experiences.
Chatbots improve business outcomes through:
First-contact resolution (FCR) – Bots identify customers and context to present the next-best step
Employee utilisation – Bots remove repetitive tasks so human agents can focus on more complex issues
Customer experience – Bots offer immediate options and handle requests even in off-hours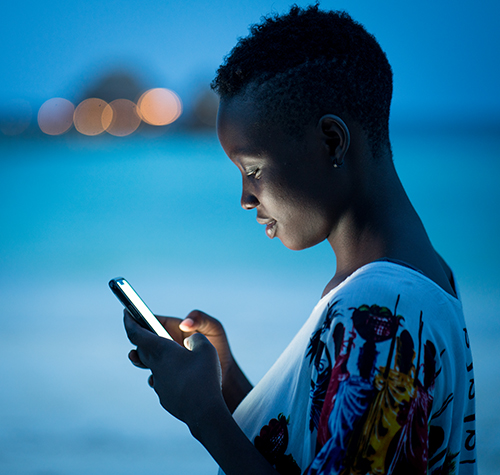 1. Reduce customer frustration
Simplify navigation
If customers can't find what they want on your website, they'll go elsewhere. Since 2010, buyer journey abandonment has gotten worse across all industries. And the current abandon rate is nearly 70%.
Determine if your site is difficult to navigate. See how long it takes to find answers to simple questions. Then do the same with basic details about your business. If it's hard for you, then your prospects will likely give up.
Unify communication
Customers don't want to repeat themselves. It's frustrating when a system or agent asks customers the same information many times. It makes users feel devalued and degrades the customer experience. Be sure that data from your automated systems is available to live agents.
Automated systems are good for many tasks, but once a customer reaches an agent, they expect more. Yet, it's hard for any one agent to be well-trained on every aspect of customer service or every product you offer. Customer insights realised through machine learning can help. This knowledge lets your agents deliver the best service to the customer, faster.
Good bots offer essential support for agents on these complex interactions. They display information upfront about what the customer wants. Plus, historical data informs agents on how to take action. And they can follow up with recommended tips, articles and insights.
2. Engage and manage complex customer conversations
AI opens up opportunities for a new type of customer experience. It moves beyond informational search capabilities or automated IVR to further personalise interactions. AI uses your data to power intelligent bots and give agents full customer context when calls escalate. It also lets you identify common sticking points in your buyer journey. Then you can reach out to prospects before an issue becomes overwhelming.
Limited IVR in the real world
In traditional IVRs, customers select one option at a time, and the IVR can process only that one intent. But people don't generally think in a linear fashion; they multitask.
Suppose you dial into an IVR to change your address and open a new savings account. Then you remember that you need to add someone to your existing account. With a standard system, you'd complete one task and then go back to the beginning to complete the second. And then you'd go back once more for the final task.
Most agents aren't trained to manage follow-up intents. If the task falls outside of their set department, the agent lacks the tools or knowledge to help. When this happens, they often don't deal with, record or track the secondary intent. And then your business loses valuable interaction data.
Voicebots identify multiple intents upfront. They can handle them within the IVR and, if needed, pass them on to an agent. A conversational IVR captures context and improves the customer experience through personalisation. Using Natural Language Understanding (NLU) within your current IVR makes it possible.
According to a Capgemini survey, 76% of businesses have realised measurable benefits from voice and chat assistants, including an increase in Net Promoter Score (NPS), customer wait time reduction of more than five minutes, and over 20% increase in FCR.
3. Personalise the customer journey
Google led the modern revolution of conversational AI with natural language understanding (NLU). This technology makes it possible for a voicebot to hold a conversation. Bots with NLU handle back-and-forth questions, prompts and answers — often without requiring the customer to use predefined expressions. This gives every customer a hyper-personalised experience.
Conversational IVRs go beyond understanding words with automated speech recognition. They focus on intent to determine what the customer wants and help the agent understand and respond effectively. Machine learning capabilities create these increasingly rich conversations. And as they continue to learn, they improve the IVR and the customer experience.
After the bot identifies user intent, it offers self-service where possible. If users still need help, they can go through a standard path within the IVR or route to the relevant skilled resource. Voicebots can streamline the entire interaction process.
Let's say you call your mobile carrier before going on vacation to ask about overseas charges. With one phrase, "I'm going overseas," a voicebot understand that you'll likely need more information.
The voicebot could ask about international roaming. If you answer yes, it might process that request and inform you of the costs. And, it can still pass this on to an agent if your questions are too complex. The bot could also offer other products or services. In this way, bots become a resource for generating profit — and understand when a human agent should step in with a personal touch.
It's a fluid, personalised conversation and it doesn't have to be complex. You don't have to change your entire IVR to use voicebots.
Put AI to work in your contact centre
By 2022, 72% of interactions will involve chatbots.
There was a 250% jump in the number of organisations using AI — from 4% in 2018 to 14% in 2019, according to Gartner.
There is a 61% increase in customer satisfaction from a blend of human agents and AI-enabled chatbots.
Human agents are 66% more productive when AI handles some tasks.
AI-powered bots and the best customer experiences
Bots play an essential role in the customer engagement process. They triage the conversation throughout the customer journey. With them, you can determine the best way to engage with prospects and customers. And you'll know which channels customers prefer — and how long users will wait for an agent.
If a question arises that the bot can't answer — or if the user requests a human agent — the bot redirects the interaction. And agents receive complete context of the conversation.
Craft these experiences with Genesys AI. Optimise your customer journeys using insights into customer-bot and customer-employee interactions. Give your agents the time to build deeper and more personal relationships with customers. And give each customer an experience that puts them first.