What's new for
Summer 2018 Innovations
Stay informed of Genesys product innovation and vision
Success demands continuous improvement in your customer experience, productivity and people. With a more strategic view of your business, you can analyze trends and agent performance, and then revise your strategy with new data and validate the results.
This seasonal marketing launch is a new biannual summary of the innovations from Genesys over the past six months—across all platforms. In this release, learn how predictive routing begins playing a bigger role in how you achieve your business outcomes, along with many other new capabilities.
Predictive routing matches customers with the best resource
Optimize customer experiences with AI-powered predictive routing. Unlike queue- and skill-based routing, which rely on static decision tree logic and pre-set criteria, predictive routing uses historical and real-time data, along with machine learning, to continuously and automatically uncover meaningful links between customers and employees.
Understand and identify website visitors and connect them to the right agent at the right moment
Analyze and shape customer journeys to increase conversion rates with proactive chat, callback and click-to-call
Provide seamless customer service: Improve customer experiences, reduce frustration and improve loyalty with faster resolutions
Reduce attrition and improve job satisfaction with more engaged employees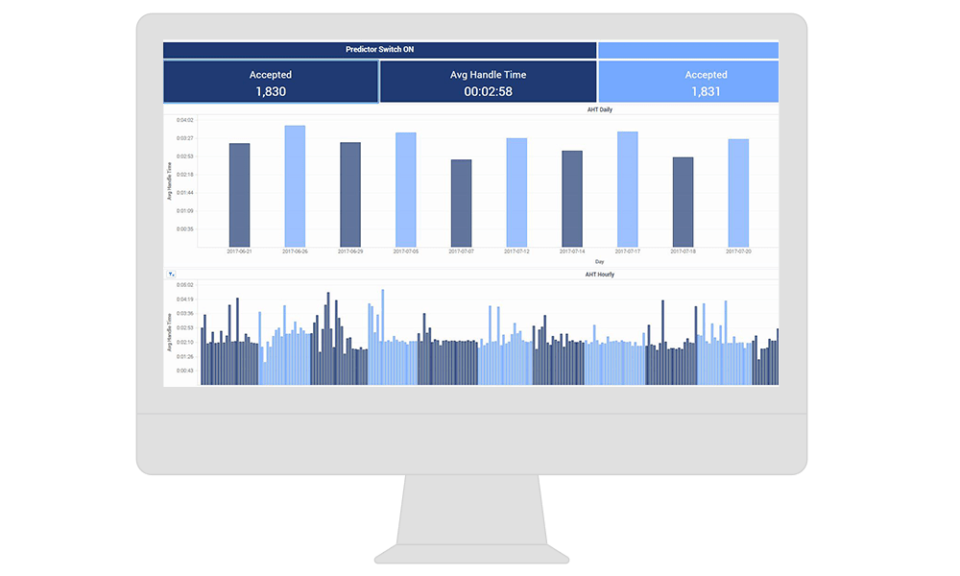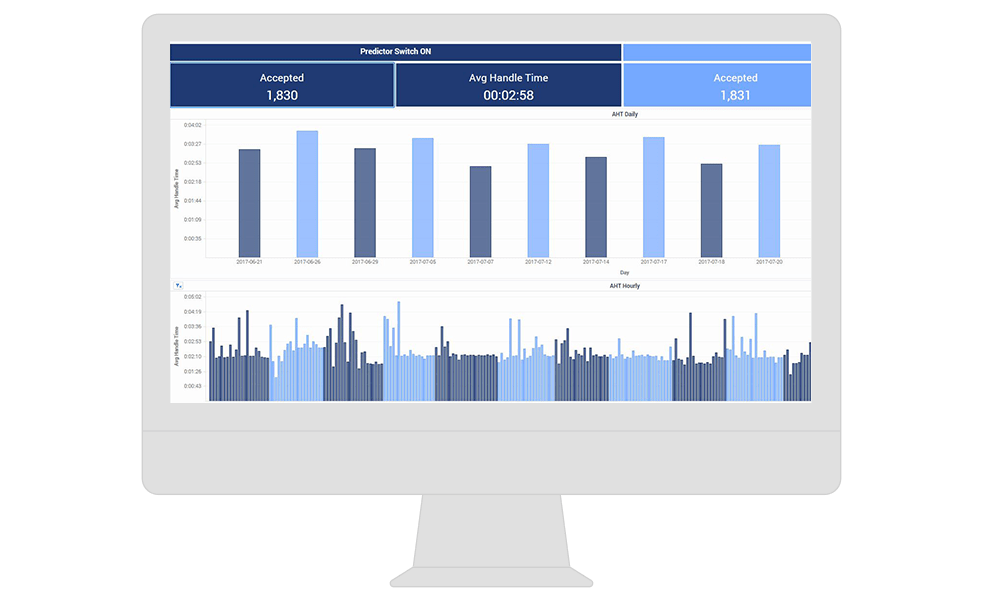 Common microservices for unlimited scalability
Our Cloud First strategy is built on a foundation of common microservices. They speed up innovation in the cloud so you can deliver results faster. In addition to predictive routing, here are the microservices available with this release:
Genesys Hub: New Genesys API integrations for asynchronous messaging apps from major providers allow businesses to connect with consumers on this emerging channel
SMS Aggregation: Native to Genesys, this outbound SMS messaging option increases efficiency by eliminating the need for a third-party aggregator
Dialog Engine: Uses natural language processing to detect intent, analyze sentiment and manage dialog. Human agents and AI work together seamlessly to improve conversation quality and reduce costs
Omnichannel and digital step up engagement
Deliver intelligent self-service and assisted-service experiences across engagement channels and customer journeys.
With the PureEngageTM platform, now you can turn messaging apps into a smart channel
No more managing multiple clients in the PureConnectTM platform with its simplified agent desktop
The PureCloud® platform puts real-time performance, static reports and omnichannel at your fingertips
Sales and marketing intelligence in PureEngage
Drive leads and conversations with predictive marketing and sales intelligence in PureEngage. New use cases enable you to proactively engage with prospects and customers, personalize the experience and improve campaign attribution. You have access to this intelligence with Outbound for Sales, click-to-call, online conversion assist (proactive chat and callback) featuring Altocloud, predictive routing and speech analytics for sales and marketing.
Take advantage of the Genesys Subscription Plan
Your customer experience solutions doesn't have to be complicated or expensive to set up. For over 25 years, companies have trusted Genesys experience and expertise to move forward faster while reducing risk, effort and headaches along the way. Now it's even better. Take a look at our new Genesys Subscription Plan:
Use cases: Methodical goal-setting and modular implementations
PureSuccess: Comprehensive service offers providing full-journey partnership
Subscription model: Departure from the traditional perpetual license model
Define your objectives, choose the level of involvement you want from Genesys and enjoy a lower cost of entry to adapt to changing needs.