Strategic business consulting support turns your strategic vision into reality
Realize the business impact of customer experience
In today's hyper-competitive world, success hinges on having a strategic vision and an actionable roadmap. Genesys Strategic Business Consulting gives you access to a dedicated team of business consultants that can help you do that with expertise in:
Customer experience management
Service design
Contact center operational management
Workforce planning and staffing
Financial analysis and business models
Change management
Organizational readiness
Our business consultants bring backgrounds from industries that include financial services, insurance, telecommunications, government, education and travel.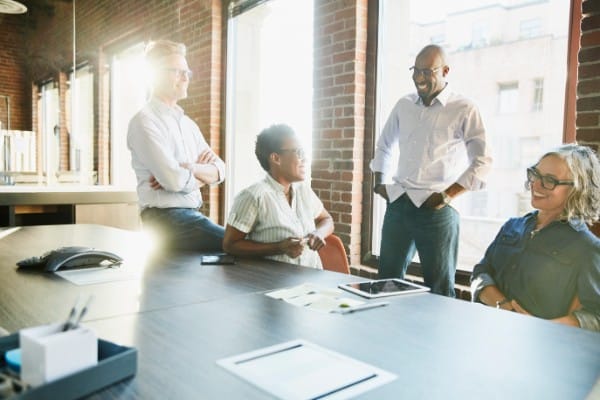 Hear from our industry-leading business consultants
Deliver the financial returns you promised
Align your business strategy with the power of innovative customer experience technology in order to build your future roadmap. Assess your current strategy, people, processes and technologies, and identify how they work together, to improve business and create exceptional experiences. Collaborate with Genesys Business Consulting for strategic advice on industry best practices, benchmark analysis, service design and more. Use Genesys benefit benchmarks and financial tools to perform a financial analysis and business modeling to understand—and improve—your ROI.
Map your strategy, then make it real
Work with Genesys Strategic Business Consulting to realize your customer experience vision. Count on Genesys for the right people and expertise to help you align objectives with your digital transformation strategy. And then define a tailored, executable roadmap that's supported by a solid financial business case to achieve your unique customer experience and operational goals. Map out a strategy and get support to follow through to realize tangible value.
"Genesys Business Consulting helped us address some of the big gaps we'd identified."
Jonathan Ng, Technology Manager for Sales Solutions in the CRM and Contact Centers, News Ltd.
Boost your business results
Analyze how to meet expected business outcomes within your customer experience operation and identify areas of improvement. Create an actionable plan to increase performance and get results. Review current operations to make certain you're getting the most out of your Genesys investment. With operational workshops, as well as ROI and total cost of ownership models, you can align contact center performance to your overall vision and position your organization for future growth.